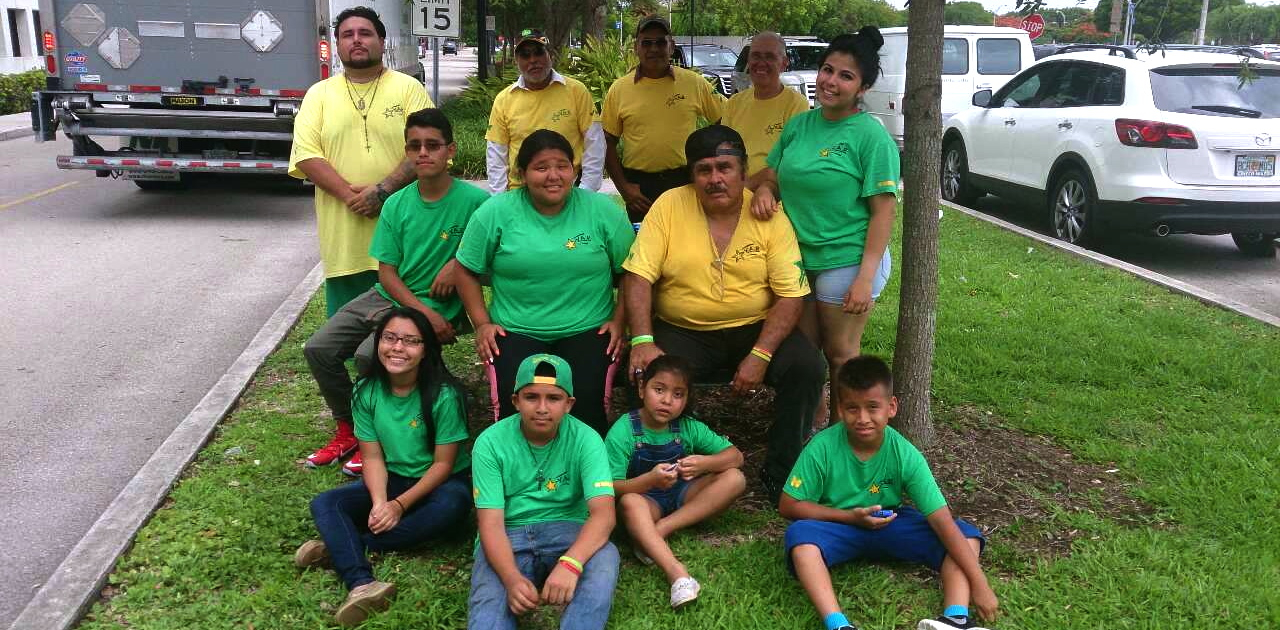 EspañolA dozen activists for immigration reform found out they were far from welcome at the Jeb Bush campaign rally in Miami this afternoon (live). Police confronted five adults and seven children, members and supporters of Young American Dreamers, and forced them to leave the building — even though they had event tickets, and some had traveled many hours to attend.
The former governor of Florida was kicking off his run for the US presidency, and police accused the activists of planning to disrupt the proceedings. In other words, they undertook a preemptive removal, despite the group carrying no banners, let alone weapons, and the majority of the small group were either elderly, including one Vietnam War veteran, or between seven and 16 years old.
Daniel Barajas, executive director of Young American Dreamers, says they just wanted to hear what Jeb Bush had to say. He had his son and daughter with him and wanted to report back to fellow community members — in particular on the topic of executive orders and policies related to amnesty from deportation.
"It was a confrontation from one side. I would technically even put it down as harassment.… We were speaking with media … and next thing I know … I get surrounded by both security and law enforcement."
Police then asked Barajas to walk outside for questioning, to which he declined, since he was the custodian of young children at the event. They then explained the alleged threat of disruption, which Barajas flatly rejected, and he showed his valid ticket for entry.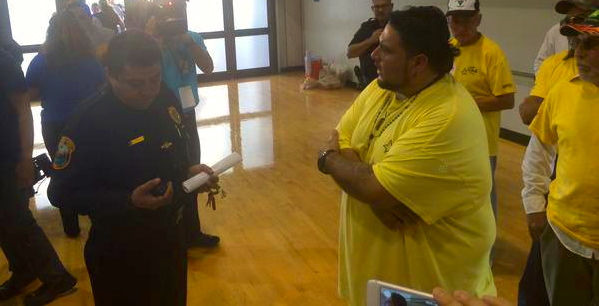 But the defenses from Barajas and his colleagues were to no avail, and security officials gave them no choice but to leave: "When I asked them if they could explain … who it was that accused us, they said they didn't have to tell us anything."
Regarding whether this was just the fault of Bush's underlings, Barajas says that "unfortunately this does fall on him, because it's his event, his name on the flier.… If he did not want this type of disruption to happen … he would have told them how to handle things accordingly."
"The disruption that happened ended up happening because of security, because of police.… We were never disruptive; we never raised our voices. We just sat there asking 'why? who?'"
Barajas further laments that this act inflamed relations with police: "I have a group of kids here who have just seen us get kicked out, and really get offended, get condescending tones … by those we're supposed to respect."
Young American Dreamers includes both illegal-immigrant "dreamers" — those in favor of the Dream Act and amnesty policies such as DAPA and DACA — and legal immigrants and native supporters.