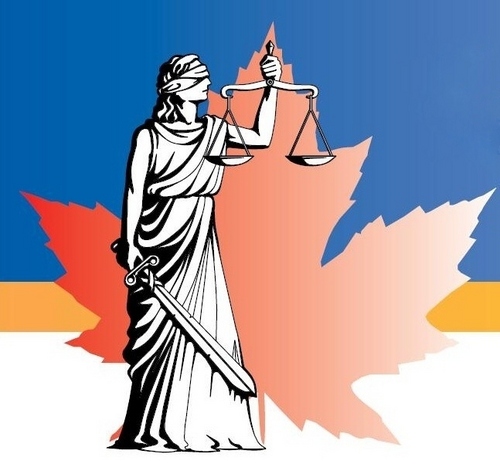 Rallying cries of diversity and academic freedom may flow through Canadian universities, but a new report from the Justice Centre for Constitutional Freedoms suggests they ring somewhat hollow. The 2013 Campus Freedom Index, released on Tuesday, finds that a majority do not uphold free expression, and "have engaged in the censorship of student expression on campus, [failing] in their duty to protect free expression rights."
Carleton University and the University of Ottawa earn the title as the worst censors of free speech. On the other hand, there is a six-way tie for the most respectful of free speech: Acadia University, the Memorial University of Newfoundland, Ryerson University, Simon Fraser University, the University of British Columbia, and the University of Regina.
Even these leaders, however, only receive "B" grades. The 251-page report finds not a single Canadian university — at least of the 45 measured — free from censorship and worthy of an "A" grade.
As reported in Macleans on Campus, pro-life groups (those opposed to abortion) suffer the most, with student union groups blocking their existence and any share of union fees. Similarly, the University of Toronto Students' Union and the Ryerson Students' Union have simply banned men's rights clubs, since they constitute a "hate group" and "harass" women.
Coauthor of the report, Michael Kennedy, says "it's no secret, especially in Canada, that universities have been failing their mission of upholding and facilitating the free exchange of ideas on campus," and the same goes for student unions. However, he says many people have been unaware of the magnitude, that censorship is so widespread.
This report, now in its third edition, takes the many anecdotes and case studies and offers a comprehensive overview. While they were not able to assess every university in Canada, Kennedy says they got 45 out of the 49 that receive national rankings, and he hopes that soon they will be able to include all of them — "certainly [45 is] enough universities to give credibility to the report, and in some provinces we're including all of the public universities."
He does see some grounds for restraining speech that may be legitimately threatening, similar to those found in Canada's criminal code. However, the problem is that administrators and student unions "impose restrictions on free speech that would not be upheld off-campus." Further, they define constraints in vague ways that allow for discriminatory enforcement.
Louis Groarke, author of The Good Rebel and a philosophy professor at St. Francis Xavier University in Nova Scotia, agrees with the findings of the report and says that political correctness is rife in Canadian universities. This stems, he says, from what is often a well-intentioned desire to make everyone feel comfortable and welcomed. However, the outcome is "absurd."
"In a philosophy class you want to make students uncomfortable so that they're forced to go beyond the usual opinions and the stereotypes and the tired ways of thinking and be critical on their own, and you want to challenge them to think through these issues in some genuine fashion. . . . This campaign to make campuses open and tolerant to diversity actually goes the other direction, and you have these policies which are extremely intolerant to people who have unwelcome opinions, particularly those with traditional values."