Deportations from the United States are at record levels — exceeding 400,000 in 2012 — so this morning illegal-immigrant activists decided to vent their frustrations directly at President Barack Obama. Seven used handcuffs to bind themselves to the White House fence and call for "not one more." They also announced plans for more acts of civil disobedience.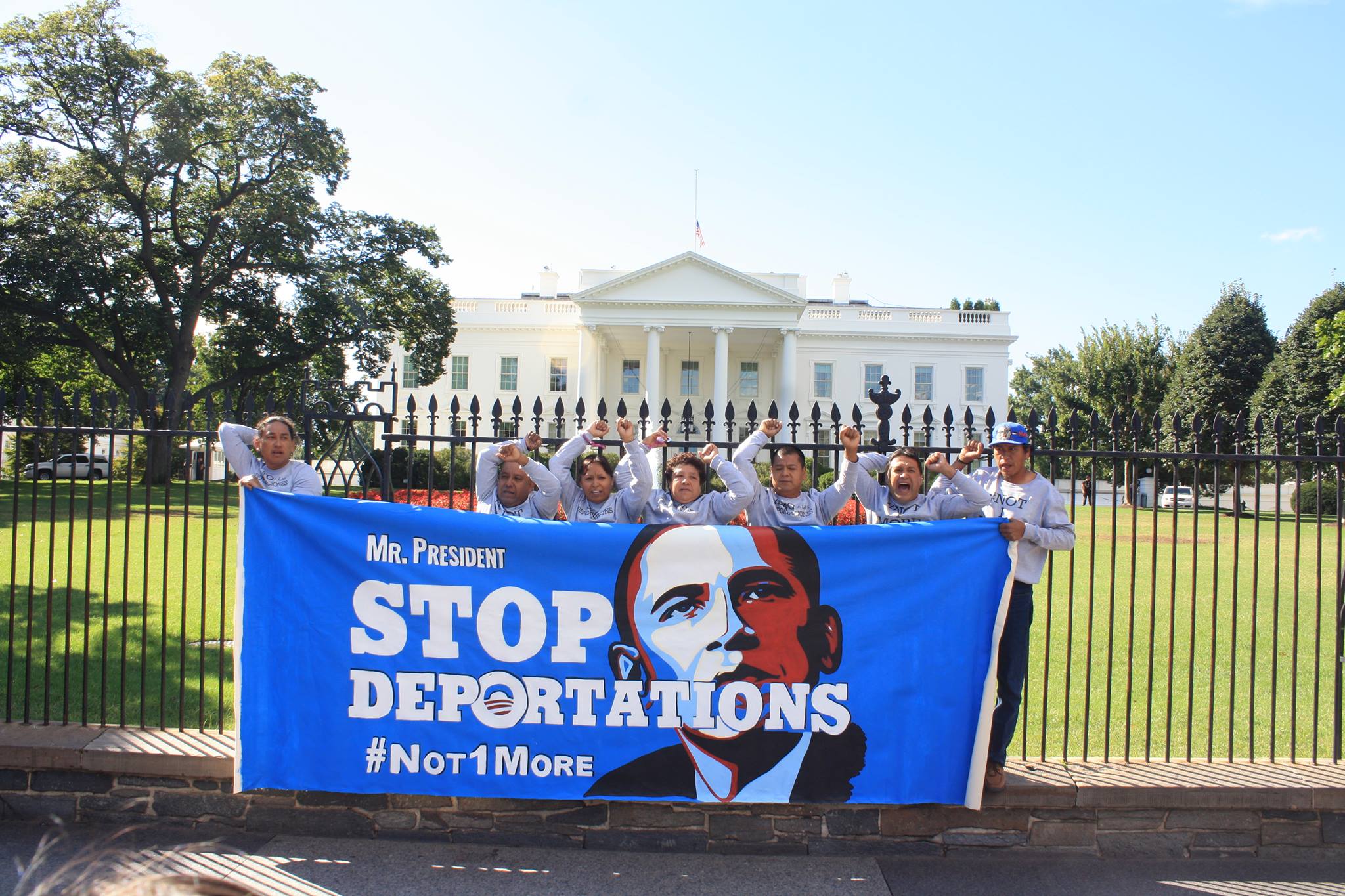 One of the protestors, Tomas Martinez of the Georgia Latino Alliance for Human Rights, said "The only 'no' we'll accept, is no more deportations . . . The president can't deny he has the power and the responsibility to stop deportations. We're being told to wait for reform, but waiting is not an option when 1,200 of us are being deported each day."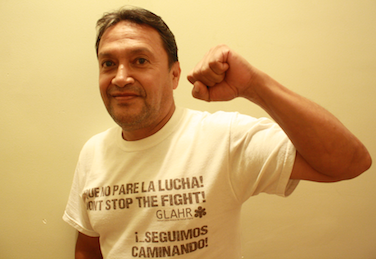 In addition to Martinez (pictured right), who has resided in Georgia for the past 13 years, the group consisted of individuals based in Arizona, Louisiana, and New York. They were members of aligned organizations, such as the Puente Movement, the Southside Worker Center, the New Orleans Congress of Day Laborers, and Centro del Inmigrante.
The press representative for the National Day Laborer Organizing Network, B. Loewe, identified his organization as one of the "anchor groups" that brought the alliance together.
"The longer the President delays in using his authority to stop deportations," he says, "the louder the cry will become for him to do so."


Police arrested all seven of the group, and they await charges. However, Loewe says his organization is unperturbed and is preparing for a large rally of civil disobedience in Phoenix, Arizona, in October.
Viridiana Berenice Martinez is cofounder and organizer of the NC Dream Team, an organization of "undocumented immigrant youth and allies," and she says the frustration stems from the stalled political circus.
"Illegal immigrants just want to be able to get on with their daily lives and would be happy with a work permit and driver's license. At least then they wouldn't have to fear deportation and leaving their friends, families, and employment prospects. Instead, however, the Democratic and Republican parties are fighting over a drawn-out citizenship process, while the glaring problem remains."
Roy Beck of NumbersUSA, an advocacy group that seeks lower immigration levels, sees the carrot of potential amnesty and citizenship as the root of the problem — and not only because of its political divisiveness.
"The only way to end the alleged 'suffering' of illegal border crossers," he says, "is to end the promise of amnesty and to stop the ability of outlaw employers to hire them. Until then, people around the world will risk their lives and the lives of their family members in order to come to the United States to compete for jobs and hold out for the next amnesty."