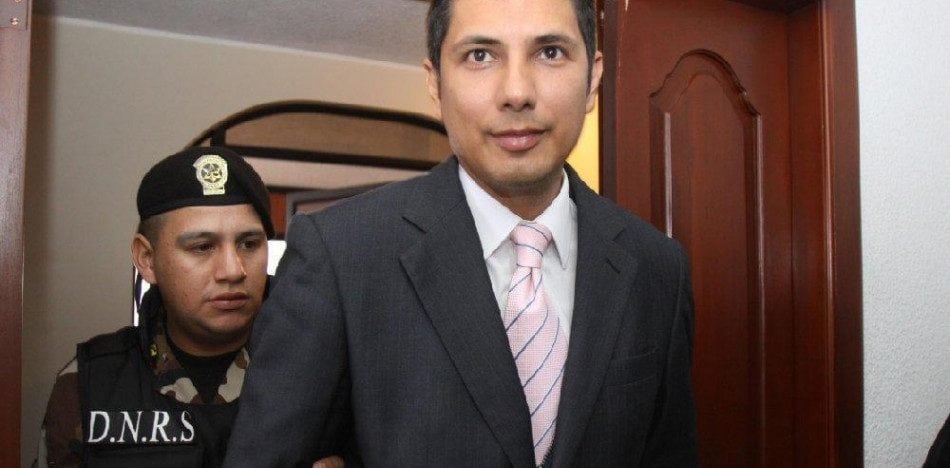 Ecuador has been rocked by new allegations involving the case of Ecuadorian legislator Fernando Balda. Originally, the legal matter involved allegations that ex-president Rafael Correa was involved in an attempted kidnapping of Balda, but new evidence suggests that Correa's ultimate objective was to assassinate the opposition politician.
This information was given to the PanAm Post by Colombian lawyer Jaime Restrepo, president of the Association of Victims of the Terrorist Guerrilla (AVGT), who was present at a meeting attended by Fernado Balda, the former National Secretary of Intelligence (Senain) of Ecuador, Raul Chicaiza, and former Colombian president Alvaro Uribe, on May 9, 2012.
Correa has a warrant out for his arrest after failing to appear before the National Court of Justice in the Ecuadorian capital of Quito. The ex-president currently resides in Belgium, and has been present at legal proceedings in the Ecuador's Belgian embassy. However, prosecutors have sought to order Correa to make regular court appearances in Quito while he awaits the pending kidnapping trial.
Correa has maintained that he is innocent and that the case is a political persecution against him.
AHORA| Debido a inasistencia del expresidente Rafael C., se declararon diligencias fallidas a las tomas de versiones, vía telemática desde el Consulado de Ecuador en Bruselas, Bélgica, previstas para las 8:00 y 12:00. pic.twitter.com/s9dq5L88Rz

— Fiscalía Ecuador (@FiscaliaEcuador) July 12, 2018
With the Sao Paulo Forum in between
According to Restrepo, the kidnapping was planned by Correa and the Sao Paulo Forum due to the close relationship between Balda and Alvaro Uribe. Restrepo confirmed that the former Ecuadorian intelligence agency head, Chicaiza, was present with other intelligence agents  in meetings with Uribe in the municipality of Rionegro, in the state of Antioquia, in the Guayacán room of the Hotel Las Lomas.
"I was in that meeting with Chicaiza; then, the objective of the Ecuadorian government was not precisely to kidnap and imprison Fernando Balda, but to take his life because of the danger he represented due to his political ties with Uribe. This plot was hatched via an order given not only by Correa, but also according to the guidelines of the Sao Paulo Forum, and by Hugo Chavez, given his ideological affinity with the Correa administration.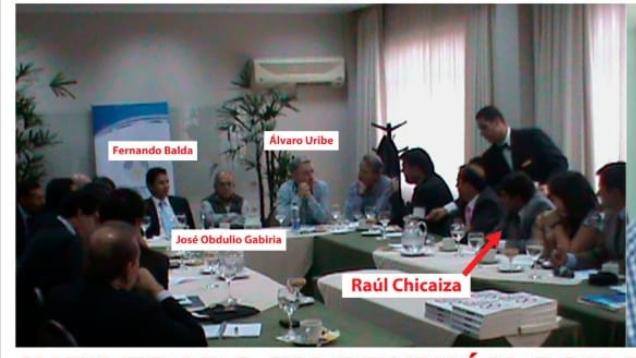 He added, "that is why the operation to kidnap Balda was referred to by the Senain as 'Operation Guayacán', because it was hatched at the meeting on May 9, 2012, in the Guayacán room of that hotel."
The "Operation Guayacán" would be a counterintelligence operation to complement the activities carried out by Chicaiza in Colombia, according to the Ecuadorian authorities.
The revealing testimony of Chicaiza
Chicaiza, who accepted responsibility for masterminding the kidnapping of Balda, was in charge of hiring, on the ground in Colombia, the operatives who kidnapped the politician in 2012. In addition, he has provided testimony that implicates Correa in the plot.
According to the ex-agent, Correa learned of the failed kidnapping of Fernando Balda in Bogota, and was aware of the incident "before, during and after" the events, which occurred in August of 2012. Chicaiza also stated that then-Secretary of Intelligence Pablo Romero was informed of the whole operation called "Balon" or "Wilson", and that he also personally communicated twice with former President Correa via telephone.
13) Además no ibas a dar la orden por escrito, porque fue un acto delincuencial, criminal, y los delincuentes hablan directamente entre los autores, tú a la misma altura de tus secuaces. @MashiRafael pic.twitter.com/5SAEkWNDlm

— FERNANDO BALDA (@fernandobalda) June 25, 2018
In one of those communications made in August 2012, Correa told Romero that he had his full support.
Chicaiza testified that Correa stated: "Comrade, the skinny guy already knows what you have to do. You have our political, economic, and institutional support. Manos a la obra!"
Their second communication was in the middle of the same month in which they talked about the failed kidnapping and their current situation. He explained that USD $28,000 was paid in cash to bribe Colombian police officers in order to execute the abduction of the politician.
Chicaiza revealed during the meeting with Alvaro Uribe, Balda introduced himself as an entrepreneur, and proceeded to offer Chicaiza intelligence and espionage equipment. Suspicious of Balda, Ecuadorian intelligence began to plan the operation, sending a report to Pablo Romero, who informed Correa about the situation.
De seudónimos y alias … pic.twitter.com/oy9chNVfsA

— Lenín Moreno (@Lenin) July 10, 2018
Chicaiza has stated that former President Correa used the alias "Carlitos" in "Operation Wilson."
Balda was kidnapped in Bogota on August 13, 2012 by five people, four men and a woman, who are alleged to have violently forced him into a vehicle. He was subsequently rescued by Colombian police, thanks to the call of a taxi driver who witnessed the event.
Current president Lenin Moreno has taken aim at Correa on social media, with a tweet in which he references Correa's alleged alias "Carlitos" and notes that mafiosos and criminals have made use of aliases in the past.
Correa returned to Belgium to campaign against a Moreno-backed referendum that instituted term limits for the presidency. The referendum passed by a comfortable margin, and Correa has seen his support decline significantly since leaving office.
The firebrand left-wing leader is now ineligible to run for the presidency again, and has discussed seeking asylum in his wife's native Belgium in order to avoid appearing before an Ecuadorian court to answer the kidnapping charges.
It remains unclear as to what position the Belgian government might take on such an asylum petition.