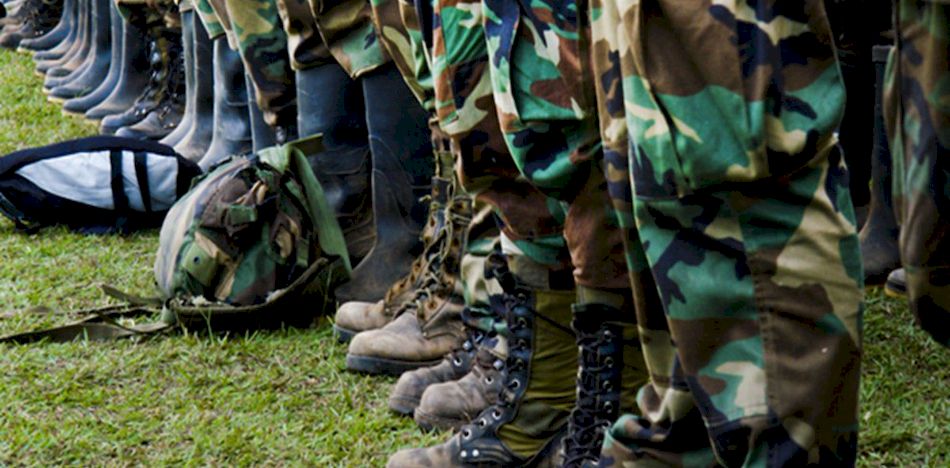 Español Colombia continues to struggle with dissidents despite having signed a peace treaty with the Revolutionary Armed Forces guerrilla group. The country has seen an increase in drug trafficking and attacks on leaders of social movements.
The problem has diminished somewhat, according to Crisis Watch, an independent peace advocacy organization. But difficulties remain when it comes to fully bring an end to the fighting. There are too many opportunities to retake territories that are ripe for illicit activity, which results in a backlash against local authorities. Another guerrilla group, the National Liberation Army, or ELN, continues to terrorize several regions at the same time that the FARC dissidents expand throughout the country.
Violence has increased in the coastal city of Tumaco, which is located in the southwest part of the Department of Nariño. Two dissident groups fight for control while Criminal Bands (known by the acronym Bacrim) killed more than 30 people during December 2017. The Colombian National Navy captured five FARC dissidents in Tumaco over that time span, confiscating  weapons and putting a stop to drug trafficking and extortion activities.
The captured dissidents reportedly took orders from Walter Patricio Artízala Vernaza, also known as "William Quiñonez" or "Guacho," who controls coca crops near the Mira and Mataje rivers, which run along the border between Ecuador and Colombia. In response, officials deployed 2,000 men to the department of Nariño with a focus on Tumaco, to fight drug trafficking groups, FARC dissidents and organized crime.
he Popular Liberation Army (EPL) — a guerrilla group heavily involved in drug trafficking that failed at peace talks during in the 90s — is reportedly responsible for the increase in armed attacks in the department of Norte de Santander this past December. A dissident group of the EPL called 'Los Pelusos' sent a message from Norte de Santander's Catatumbo mountains describing itself as a "military political guerrilla" force. It currently has about 152 men in its ranks occupying strategic points in Teorama, El Tarra and La Playa de Belén, guarding drug trafficking routes in Norte de Santander.
Crisis Group said Bacrim or The United Self-Defenders of Colombia (AGC) are open to negotiation, which is why they announced a unilateral ceasefire on December 13. However, the government ignored the statement, saying it will continue to attack:
"Though at the moment there is no regulatory framework for the collective reception of the AGC, we remain committed to the efforts that allow us to contribute toward a comprehensive, total and lasting peace with the commitment to not repeat (violence from the past), as we expressed during the visit of Pope Francis, which we published in September, and the call made by the Catholic Church to achieve national reconciliation."
The National Federation of Cattle Ranchers (Fedegan) said that there are still cases of cattle theft and extortion against ranchers in several areas of the country, carried out by ELN guerrillas and FARC dissidents. Extortion by these criminal groups is primarily overseen  in Magdalena, Magdalena Medio, Bolívar, Norte de Santander, Meta and Caquetá.
In the Caquetá area — where there is a strong FARC presence — guerrillas are charging up to US $3.50 per hectare and around $0.50 per animal.
The ELN had agreed to a bilateral ceasefire that officially ends January 9. During that time, the group has prepared and trained more than 50 guerrillas in the "III School of NCO Heroes and Martyrs of the Colombian Pacific." In a video published by the Western War Front Omar Gómez, the group says there will be a military assault at the end of the ceasefire.
According to the United Nations Office for the Coordination of Humanitarian Affairs, there is still a massive displacement problem in Colombia. In 2017, 139,359 people were reportedly displaced from their homes — an increase of 32 percent compared to 2016.