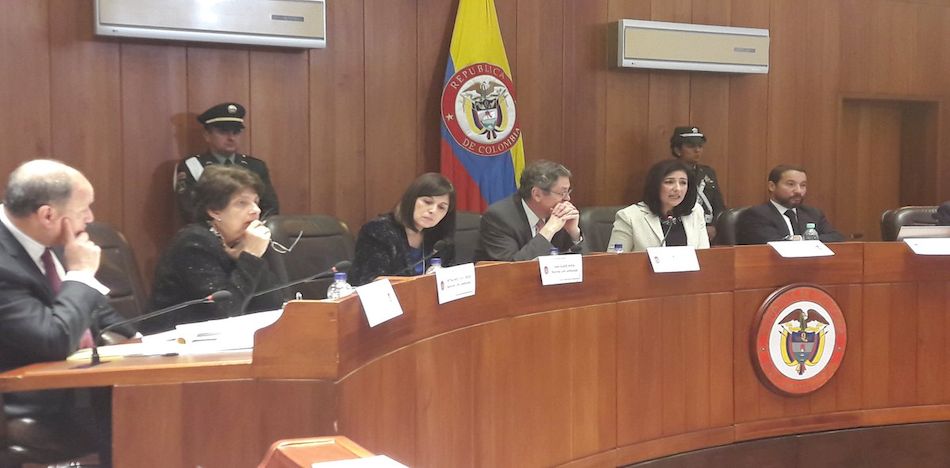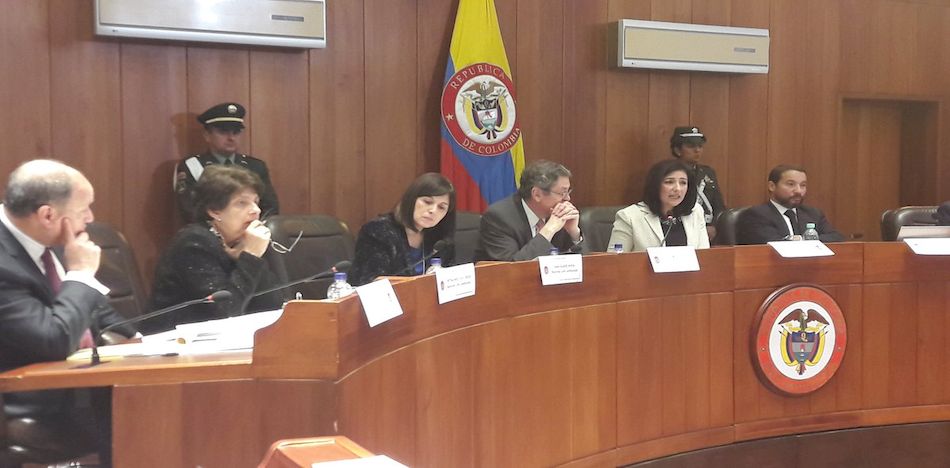 EspañolColombia's Constitutional Court ruled this week that the next three presidential administrations cannot modify the 2016 deal made between current President Juan Manuel Santos and the FARC guerrilla group, effectively barring opposition candidates running on such a promise.
In its ruling, the court said that the law introduced by the Santos administration and passed by Congress to "facilitate and ensure the implementation of the final agreement," preventing parties opposed to it from scaling back any of its measures for at least 12 years, is constitutional.
The judges said that while the agreement is no constitutional mandate, it binds the Colombian state to keeps the promises made to the guerrilla leadership during the negotiations in Havana.
Until a few months ago, judges remained in disagreement over the issue of shielding the agreement from changes; however, a consensus was reached to protect it and the many laws, reforms, and even a special court it entails.
https://t.co/pJwwpZZiMp https://t.co/Bnne9gxznD

— Corte Constitucional (@CConstitucional) October 12, 2017
This decision leaves the opposition powerless to revoke the agreement, as some politicians have promised to do once in power after the upcoming 2018 presidential election.
The only option left is a Constitutional Assembly to draft a new Constitution. The opposition accuses the top court of ignoring the will of the Colombian people, who voted "no" to the agreement in a plebiscite that took place on October 2, 2016.
Constitutional lawyer Jorge Ernesto Roa argues that it is not the Constitutional Court, but rather the law enacted by Congress, that is shielding the treaty. Furthermore, the court ruled that the Santos-FARC agreement is not the only way to achieve peace in the decades-old conflict with the rebel group, but it is a step in that direction.
Se equivocó la corte, pero lo va a corregir el pueblo.

— Fernando Nicolás Araújo (@FNAraujoR) October 12, 2017
Fernando Araújo, a senator from the opposition party Democratic Centre, said on Twitter the court made a mistake, "but the people will fix it."