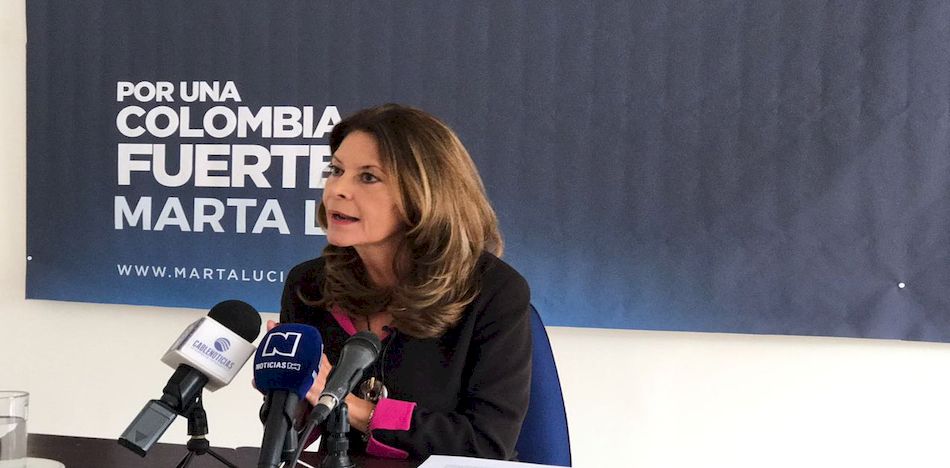 EspañolOne of Colombia's presidential candidates is standing firmly against a controversial bill she claims will hurt freedom of the press in the country.
Former Defense Minister and current presidential candidate Marta Lucía Ramírez released a statement warning about a bill that establishes sanctions against the media should they not verify information with various protected "social organizations."
Ramírez said the law could be used to prevent criticism against policies that were made during the FARC-Santos agreement in Havana, Cuba, and "may even establish censorship as a general rule."
In two articles — 52 and 53 — the law even requires the media to consult organizations, social movements and their leaders as a source; failing to do so could result in sanctions.
"In turn, it forces any statement made by these organizations to be respected and transmitted through all means of communication," Ramírez explained.
Interior Minister Guillermo Rivera Flórez echoed the conservative leader's complaints, saying:
"It's important to emphasize the importance of consulting the official sources that allow criticism based on certain facts about the implementation of the Peace Agreement. I invite Dr. Ramirez and all those who want to participate in the construction of stable and lasting peace to do so in a constructive and truthful way."
Ramirez later argued that both freedom of expression and of the press in Colombia are rights that cannot be subject to the concessions and agreements that result from the treaty with the FARC.