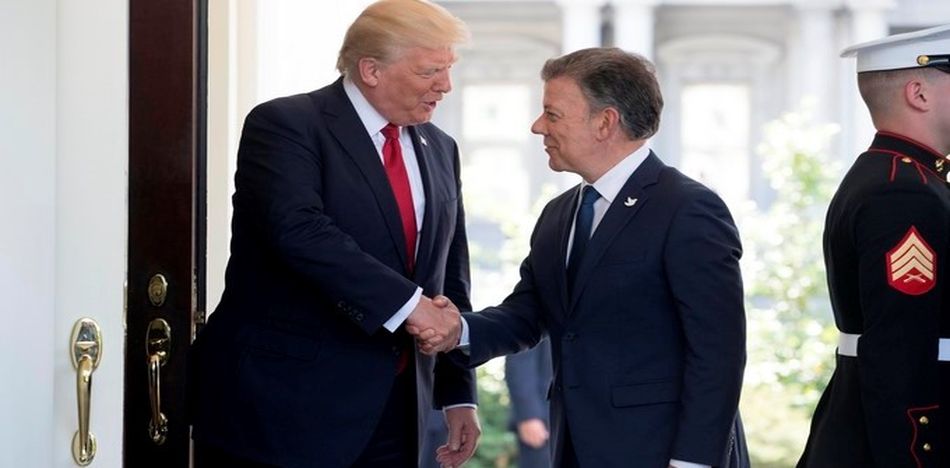 EspañolMultiple world leaders from Latin America are joining US President Donald Trump in New York this Monday to discuss Venezuela's dictatorship and economic crisis.
According to the official White House schedule, the event will be held at the United Nations General Assembly at the Palace Hotel, and will be attended by Colombia President Juan Manuel Santos, Brazil President Michel Temer, President of Panama Juan Carlos Varela of Panama and Vice President of Argentina Gabriela Michetti.
The information was confirmed by Colombian Ambassador to the UN María Emma Mejia.
"Some Latin American heads of state will meet with the President in order to give him a general overview of current events in the region," she said. "There will be several meetings between President Trump and Latin American leaders, and this is one of the important ones. It is important that we take it seriously so that this hemisphere has some weight on the United States' agenda."
The meeting speaks to the level of concern officials in the US are feeling about Venezuela and its regime. They are expected to discuss possible attempts at dialogue between the Maduro regime and the Venezuelan opposition.
En Nueva York me reuniré con líderes internacionales, para exponer logros de fondo #ColombiaSostenible en desarrollo rural y medio ambiente

— Juan Manuel Santos (@JuanManSantos) September 18, 2017
Tweet: I will meet with international leaders in New York to give a presentation on the long term goals of #ColombiaSostenible for rural development and the environment.
Dialogues could be a consequence of the pressure brought on by US sanctions, some said, but they still won't occur unless opposition members believe Maduro will actually come willing to negotiate.
Sourcee: RCN Radio.