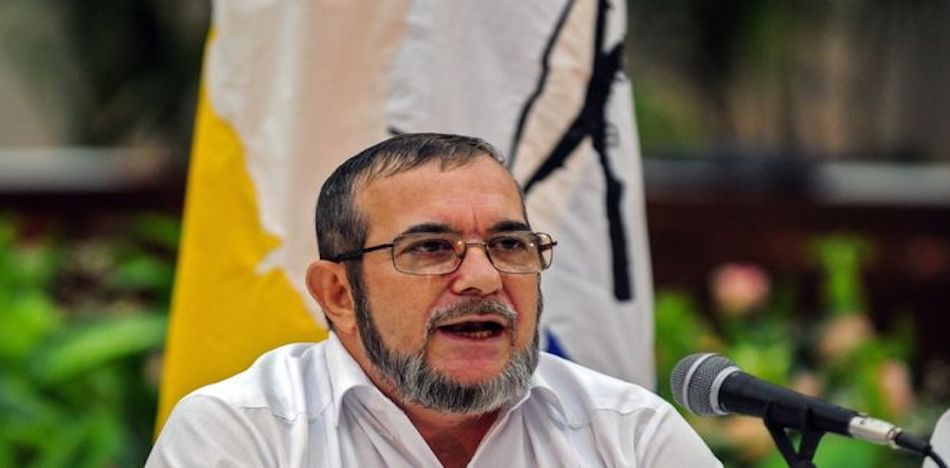 EspañolThe Revolutionary Armed Forces of Colombia, trying to transition from guerrilla warfare to politics, currently face tension and division, according to new party President Rodrigo Londoño Echeverry, also known as Timochenko.
In a letter written from Havana, Cuba, the FARC's leader described problems the group experienced during its first congressional meeting. He asked that those who disagree with the deal made between the FARC and the Colombian government to withdraw from the organization.
"Personally I did have a bitter taste (in my mouth)," he wrote. "No one in the FARC can say that I have called them to tell them to support me or nominate me to be their leader, nor have I discouraged anyone from supporting X or Y comrade. If I were going to do that I would have been doing it already during our periodic meetings."
He added that during the meeting, there was a "systematic campaign" in which his qualifications to "remain the head of the FARC" were put into question.
"Maybe they're right," he said. "I barely won the primary, I have never been in political scenarios, nor a chairman of a communal board, etc. What I don't like is that they use harsh, unfair methods and nothing in the framework of the party spirit that should define us."
One of the leaders of the FARC secretariat, Jesús Santrich, claimed that there is no place for division within a political movement, and that Timochenko is accepted in the party. He said he didn't understand the letter, as everyone at meetings thus far have agreed Timochenko is the leader.
"If any division exists within the FARC it is in labor divisions, organization and political strategy. We all agree about around our boss, who is Timoleón Jiménez," he said.