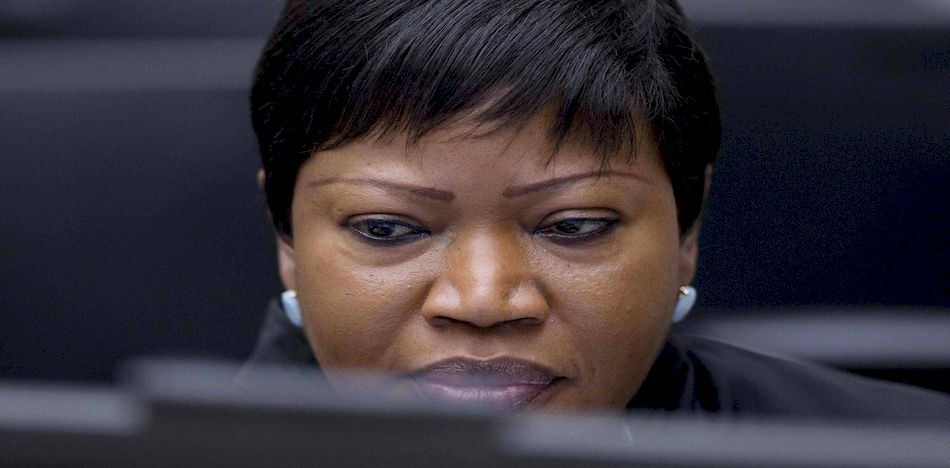 EspañolInternational Criminal Court Chief Prosecutor Fatou Bensouda traveled to Colombia with several concerns about the implementation of the FARC disarmament treaty established with President Juan Manuel Santos' administration, which has been criticized for slowness and an alarming number of extrajudicial executions.
Bensouda's agenda in the country included following up on the development of investigations into those extrajudicial crimes. It's being carried out by the Attorney General as part of a process of implementing various post-conflict agreements with the Revolutionary Armed Forces of Colombia.
President Santos and members of his cabinet in the Casa de Nariño met with Bensoudato earlier this week to discuss these issues. The meeting was attended by Vice President Óscar Naranjo, Justice Minister Enrique Gil Botero, Defense Minister Luis Carlos Villegas, Foreign Minister María Ángela Holguín and former Justice Yesid Reyes.
The officials discussed the developments surrounding the implementation of the FARC-Santos Agreement during times of post-conflict, as Bensouda expressed hope that crimes against humanity committed by high commanders of the guerrilla group would not go unpunished.
Bensouda's visit suggests the possibility that the world's highest court of criminal justice could intervene should the Colombian justice system does not prosecute the ex-combatants in accordance with domestic criminal laws and international treaties. Bensouda expressed a number of concerns regarding the slowness of implementing the Special Jurisdiction for Peace, as well as the lack of participation of victims in that process.
Bensouda will reportedly focus on investigations into extrajudicial executions committed by members of the Armed Forces against civilians, also known as "false positives." Over 1,400 state agents have been convicted of homicide, according to Justice Minister Enrique Gil Botero, and 1,234 rulings have been brought to the ICC Prosecutor's Office between 2010 and 2016 involving different agents of the state.
Bensouda and other members of the ICC have said they find that extremely troubling.
Tuve enriquecedora reunión con Fiscal Corte Penal Internal, Fatou Besouda, quien destacó avances en #JEP y #AcuerdoDePaz ¡Gracias por apoyo! pic.twitter.com/ulMNNuPNA4

— Enrique Gil Botero (@EnriquegilbGil) September 12, 2017
I had a fruitful meeting with the International Criminal Court Fatou Besouda, who made progress in the #JEP and #PeaceTreaty Thank you for the support!
Source: W Radio