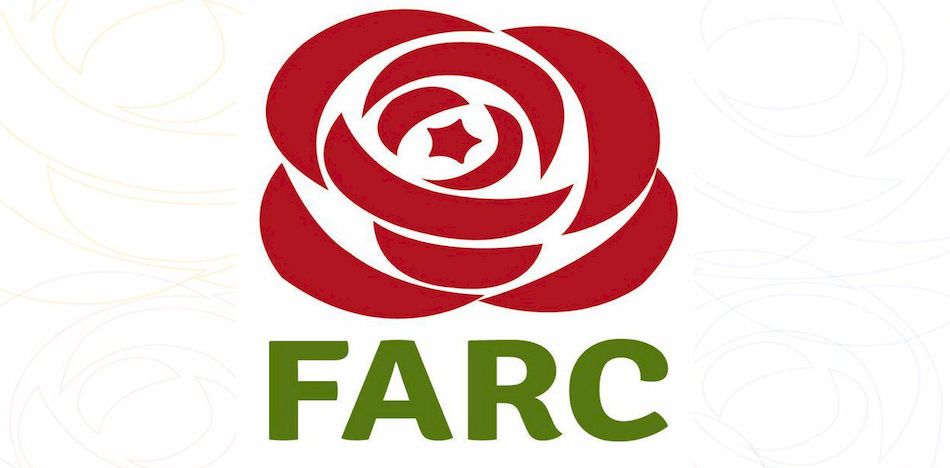 The FARC's new political party has finally reached a decision on its name: maintaining their current acronym. They will know be known as the Revolutionary Alternative Force of the Common (FARC in the Spanish acronym).
Thus the FARC now has a new meaning, and has renounced the "armed" portion of their struggle. At their convention in the capital of Bogota, the organization voted to appear before the Colombian public for the first time using the symbol of a red rose with a red star in the center.
"By majority decision in our congress, it is defined as the name of the #NewPartido: Fuerza Alternativa Revolucionaria del Común (FARC)," wrote FARC leader Rodrigo Londono, alias Timochenko, on his Twitter account.
This Friday morning the group will present to the Colombian public the results of its working groups, which included 1,200 former FARC soldiers, intellectuals, and members of the Clandestine Colombian Communist Party.
In the drafts of the statutes, it states that the organization will be a "revolutionary party", in the sense of a manifestation of opposition to patriarchal domination, "which will give women a central place in the struggle against domination and exploitation of the social order currently in force; it will be internationalist and in solidarity with all social and popular struggles in America and throughout the world, and essentially democratic in nature."
The group is currently undertaking an editing process, and thus the final document could have more modifications until the moment when it is presented to the public.
Andrés París, a member of the FARC Secretariat, said that the movement's decision to keep the original acronyms is due to a reconciliation with the country.
"We have a tough road ahead, and they are going to come after us. The important thing is to make sure we make the right decisions. In the political battle we will give each word the meaning it deserves. In these four words there are four concepts in which we express that our will is for peace," he explained.
While they have made the transition to civilian life through the abandonment of weapons, they contend that the ideas they maintained as an ideology of struggle are still valid in politics.
"We have fulfilled the state of abandoning our weapons, and we have honored our part of the bargain, but that doesn't mean that we will also abandon our ideas," he said.
Con la Estrella Roja en su logotipo, @FARC_EPueblo reafirma como partido su vocación soviética, comunista, marxista-leninista pic.twitter.com/J1OtgFNpX4

— Juan Carlos Pastrana (@jcpastrana) September 1, 2017
Colombian political opposition has criticized the choice to maintain the initials of the FARC and the use of the red star, which appears to be a hallmark of its Communist ideology.
#Pregunta Partidos PSOE de España, Laborista de Reino Unido y FARC qué tienen en común aparte de una rosa en su logo-símbolo? pic.twitter.com/zeCpzwKKoU

— Dmar Córdoba (@dmarcordoba) September 1, 2017
Source: Colombia2020, Blu Radio