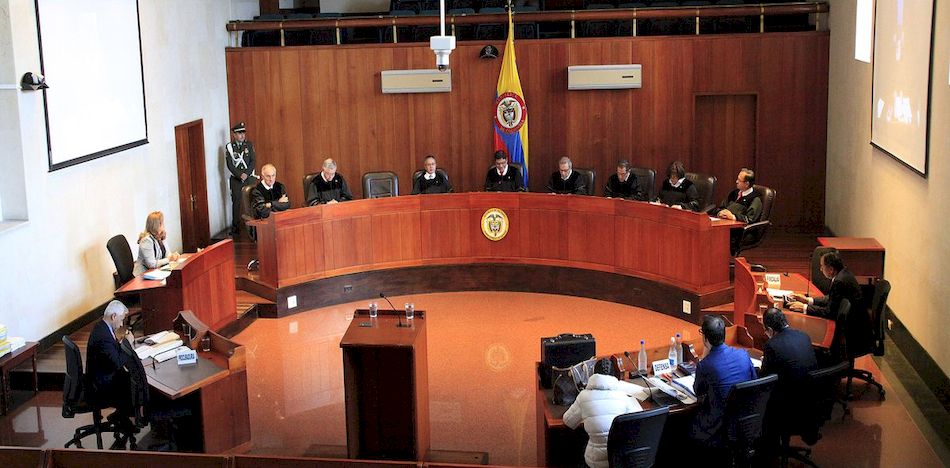 EspañolWith corruption scandals coming to light at the highest levels of Colombia's justice system, the House of Representatives has requested an investigation into the country's Supreme Court.
For the first time in its history, Colombia's congressional Accusations Commission has announced it wants to look into the highest court in the land, with the intention of verifying whether there is any evidence of corruption committed by former magistrates and presidents of the body.
Blu Radio reported that the country's Technical Investigation Body is expected to raid the courthouse in search of copies of Supreme Court proceedings. The Accusations Commission is looking at 39 cases that might involve corruption.
More specifically, it is looking for evidence of bribery, which may have influenced the outcomes of criminal cases.
Former magistrates Francisco Ricaurte, Camilo Tarquino, Luis Gustavo Moreno — the former Chief of the District Attorney's Anti-Corruption unit — and the lawyer Leonardo Luis Pinilla, better known as El Porcino, have all been mentioned in discussions of the investigation.
After learning of recent scandals, Senator Musa Besaile of the U-Party confirmed to the Supreme Court that he paid US $681,000 to block an arrest warrant against him involving a parapolitics scandal.
For this reason, the Supreme Court asked both the Prosecutor's Office and the Accusations Commission to investigate former magistrates Ricaurte and Bustos.
At least three rulings mentioned in the process may have also benefited from payments of millions of dollars — one of them involving Senator Hernan Andrade and Former President of Congress Luis Alfredo Ramos.
Source: Blu Radio