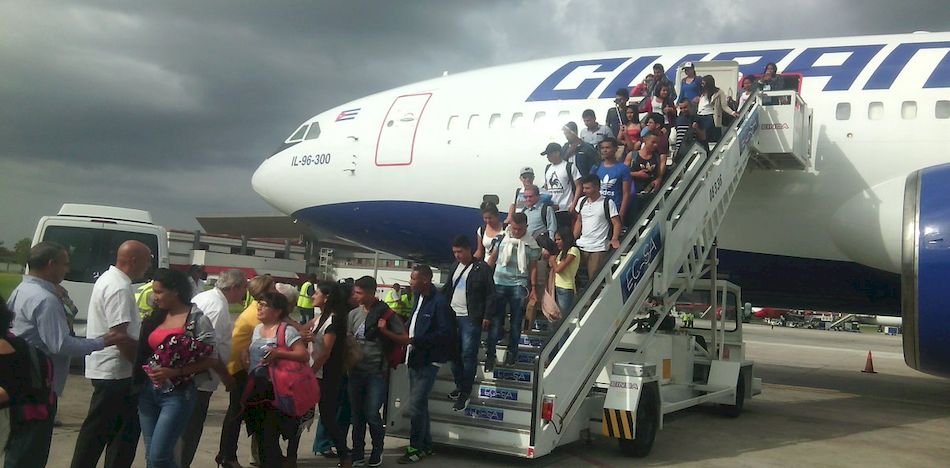 The first 189 FARC scholarship recipients have just arrived in Cuba to study medicine on the island, under the auspices of the Santos-FARC Agreement and the post-conflict era in Colombia.
This group of students is the first to take advantage of a program guaranteed by the Cuban government which will offer one thousand scholarships to demobilized FARC guerrilla youths and victims of the Colombian armed conflict.
The Colombian scholarship recipients were received last Saturday, August 26 by authorities in Havana from the Cuban ministries of Public Health, Foreign Trade, and Foreign Affairs, as well as the rector of the Latin American School of Medicine (Elam), Antonio López.
In the reception, Lopez said that the Colombian scholars will participate in the same academic program as the rest of the foreign students studying at Elam, a project promoted by the now deceased Fidel Castro to train doctors on the island.
The director of the institution stressed the "responsibility to welcome young people who have lived under the effects of an armed conflict, with the psychological and family consequences that this implies."
Lopez added that the fundamental principle of the institution will be "to train them as good doctors, with the characteristics and ethical values that every health care professional should have." So far the institution has graduated more than 900 Colombian doctors.
Havana hosted four years of the dialogues between the FARC delegation and the Colombian government, a process that was ratified with the signing of the agreements in November 2016. In June of this year, the guerrilla group agreed to lay down their arms.
The Cuban government will be offering 200 annual scholarships to Colombia: 100 to the FARC and 100 to the government, with the program slated to be completed by 2022.
Cuba has long used its doctors both as a means to earn hard currency for the cash-strapped Communist island, and as a means to garner international prestige by participating in overseas humanitarian missions.
Source: El Nuevo Herald