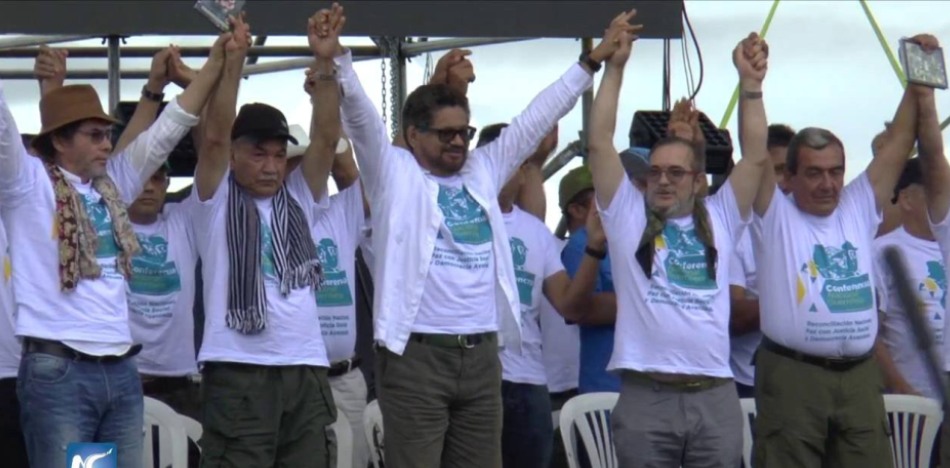 The Colombian government has confirmed the cost to fund the FARC's new political party will amount to USD $13.4 million ($39.7 billion Colombian pesos).
According to Andrés Escobar Arango, deputy minister of Finance and Public Credit, that money will come "from the pocket of the Colombians."
"Among the items included in that total for 2018 are the costs of running this new party, the think tank, and the five seats in the Senate. Those expenses are fixed," explained Escobar.
The figure was made public during a hearing held in the Constitutional Court in which the constitutionality of the Statute of Opposition was debated, which was responsible for financing parties that have directly declared themselves in opposition to the current government.
Escobar Arango, stated that, according to the content of the Legislative Act for Peace, each of the seats for members of the FARC would cost approximately USD $503,000 ($1.5 billion Colombian pesos).
"These figures include the expenses of the salaries of whoever is elected as a congressman, within the calculations for the financing of the FARC party," said Escobar Arango.
In this sense, the participation of the political movement is expected to be up to USD $ 13.4 million, which represents 0.02% of the national budget next year.
The deputy minister said that until 2026, when the special measures for the FARC party were over, total costs would reach USD $80.1 million.
On the other hand, ex-peace commissioner Camilo Gómez said that "the FARC can not be rewarded with a political party without having repaired and told the truth." The Constitutional Court will have the last word.
While Colombians have long yearned for peace, many are unhappy with the terms of the FARC-Santos Agreement, which they view as excessively generous to the Marxist guerrilla group. This unhappiness was reflected in the defeat of  peace deal in a referendum at the ballot box.
Source: El Pais