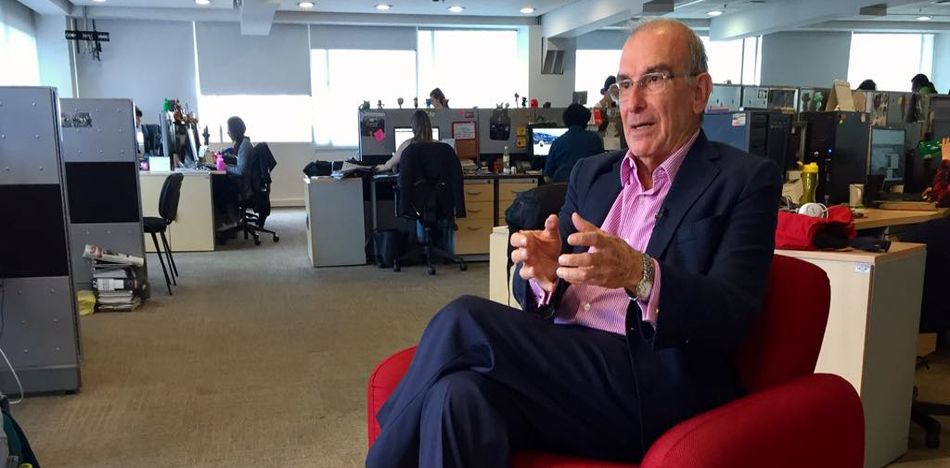 In the face of significant support from various sectors of the country, former peace negotiator Humberto de la Calle announced that he will be throwing his hat into the ring for the presidency of Colombia in 2018.
This morning, on Wednesday, August 9, via his Twitter account, he made reference to his experience "leading the country on the road to peace. Today I made the decision to put my name at the disposal of the Colombians as presidential candidate:" #UnPaísDondeQuepamosTodos"
About 400 national leaders from various sectors asked the former chief negotiator of the government deal with the FARC, to consider running as a presidential candidate. In the letter that backs De La Calle, he counts with the support of union leaders, ex-presidents, community leaders, among others, who basically asked him to take over the leadership of a large coalition to challenge the current leaders in the presidential race: among them Ivan Duque or Rafael Nieto from the uribista faction, Sergio Fajardo from the Green Party, and German Vargas Lleras…who counts with the implicit support of Juan Manuel Santos.
Hoy he tomado la decisión de poner mi nombre a disposición de los colombianos como candidato presidencial #UnPaísDondeQuepamosTodos

— Humberto de la Calle (@DeLaCalleHum) August 9, 2017
The letter reads:
"We know of his preparation, proven to the utmost, we know from his great experience of his personal character and his work ethic for a better country that has just written one of its best chapters by achieving peace after 60 years of war; Colombia needs its first soldiers of peace and reconciliation so that Colombia can move forward," argue the signers of the draft De La Calle movement.
"We believe that the set of values we find in de la Calle can inspire a citizen mobilization to prevent the country from continuing to fall into populism, fanaticism, authoritarianism and polarization."
De La Calle is surprised by the significant support that he has received from across the country.
The former negotiator in recent weeks has been traveling to various parts of the country, places where he has spoken to citizens about his disagreements with the current government.
Los ciudadanía activa es necesaria y urgente en este camino que comienza. En este país debemos caber todas las personas.

— Humberto de la Calle (@DeLaCalleHum) August 9, 2017
In addition to the announcement of his candidacy, he will talk about his take on the pressing issues Colombia faces, as well as his view on the progress of implementation of the Santos-FARC Agreement.
Source: Blu Radio