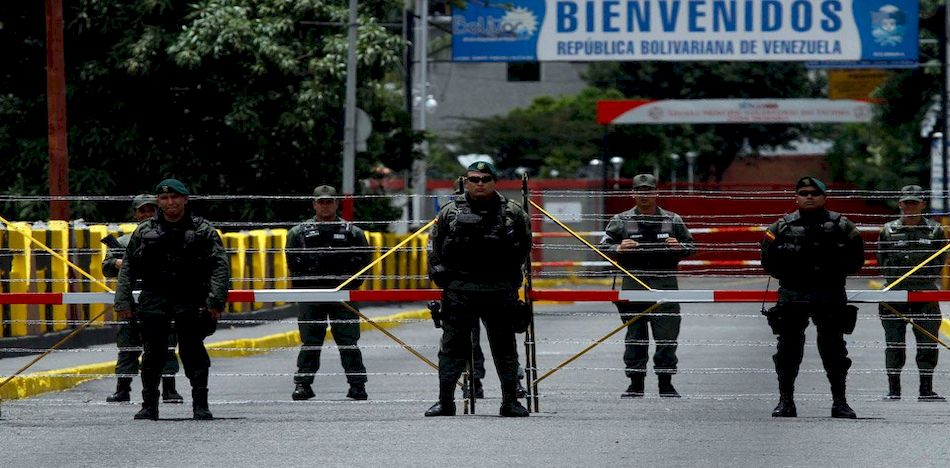 EspañolA Colombian citizen was killed on the border of Venezuela this Thursday, July 13, Defense Minister Luis Carlos Villegas confirmed. The event demonstrates the ongoing tension between the two countries. Colombia has had to repeatedly warn Venezuela about violating international laws and overstepping its authority, while simultaneously accepting waves of refugees fleeing Nicolás Maduro's dictatorship.
This particular incident took place in a sector known as "La Roca," on the banks of the Táchira River near the half-way point of the two countries' borders.
"(The Colombian Foreign Ministry) deeply regrets the death of the Colombian citizen, identified as Libardo Fuentes Hernandez, and expresses its strong disapproval of the disproportionate use of force by Venezuelan soldiers," Colombian officials said in a statement.
Comunicado de prensa sobre la muerte del ciudadano colombiano en hechos registrados en frontera colombo – venezolana https://t.co/l0x3Hmo6po pic.twitter.com/JkuWOjE0hX

— Cancillería Colombia (@CancilleriaCol) July 13, 2017
Colombian Chancellery 
@CancilleriaCol
Tweet: Press statement about the death of a Colombian citizen during events reported on the Colombian-Venezuelan border. 
Members of the Bolivarian National Guard reportedly killed Libardo Fuentes Hernandez from their own territory; however, the Colombian government said it is conducting an investigation into whether or not the actions they took were necessary.
"One person was killed and another detained," Carlos Villegas said. "Both actions were justified as both of them had been extracting construction material from the Pamplonita River."
On the other hand, Colombia's chancellery expressed a "huge concern about the excessive use of force by the uniformed men of the neighboring country against Colombian citizens who were unarmed" and called for the appropriate measures to be taken so as to avoid similar situations from occurring in the future.
The other Colombian citizen, Géler Barreto Gutiérrez, was arrested and subsequently released due to the efforts of the Colombian consulate in San Antonio del Táchira.
Libardo Fuentes was operating construction equipment owned by a Colombian company in the area. The owners of the company said that they have the operation permits from the Ministry of Mines in Colombia.
Source: El Nuevo Herald