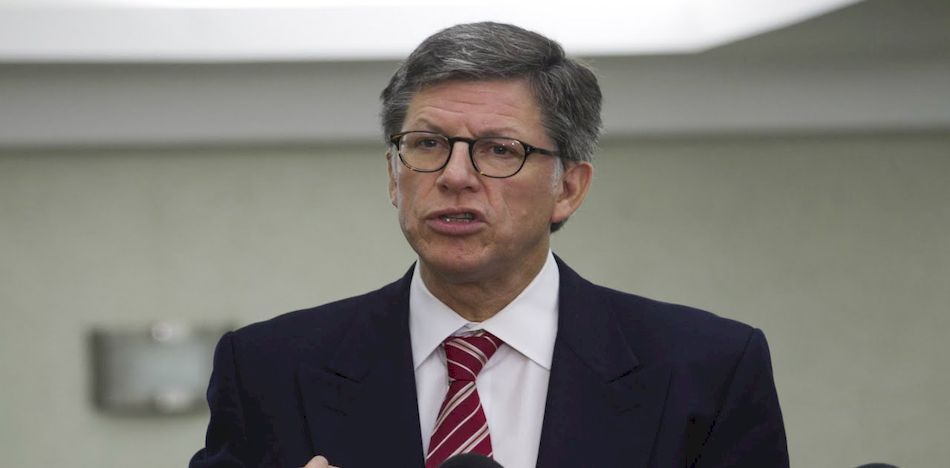 EspañolDirector of Human Rights Watch José Miguel Vivanco said the National Liberation Army guerrilla group (ELN) in Colombia is hypocritical for claiming it wants peace while its members continue to commit atrocities.
Vivanco, who oversees the Americas for the human rights organization, spoke to the NTN24 network, denouncing "serious abuses" suffered by Afro-Colombian and indigenous communities at the hands of the guerrilla group.
A report presented in Washington, D.C. said the group is responsible for murder, the recruiting of minors, planting anti-personnel mines and generally displacing thousands of residents over recent years.
"The government has an obligation to offer humane and dignified conditions to families who must travel to other regions of the country as a cause of violence," Miguel Vivanco said.
"It is a huge hypocrisy for ELN leaders to pretend to be interested in a peace negotiation when their men are committing these atrocities," he said, adding that, "the government must demand a change of ELN conduct with the civilian population."
He clarified that Human Rights Watch is not against a peace negotiation, but that they are concerned it won't translate into "concrete and verifiable results" amid ELN's continued acts of violence and abuse.
He also said he was concerned about the victims in certain sectors, and that the atrocities against them have largely gone unnoticed.
"These communities have suffered from abandonment of the Colombian state for decades," he said.
Despite the allegations, the ELN guerrilla group said it will continue to carry out kidnappings as part of their cause.
Source: NTN 24