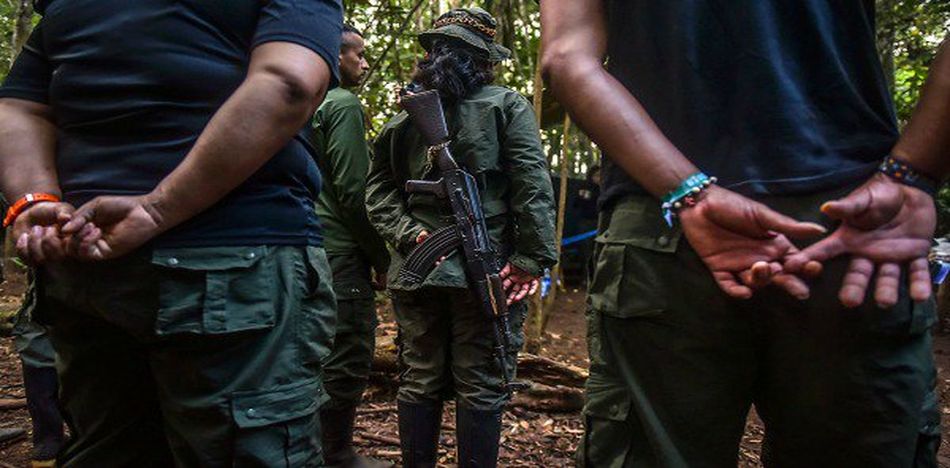 EspañolOfficials involved in Colombia's peace deal with the Revolutionary Armed Forces of Colombia are worried about progress in rural areas, where the mood of former members and rising guerrilla dissidents could prove a major barrier to seeing through President Juan Manuel Santos' disarmament plan.
United Nations Representative Jean Arnault, who is heading the mission and currently coordinating FARC's weapon surrender, said it is one of his main concerns and that it deserves more attention.
"We are concerned about the state of mind in the camps and the phenomenon of dissent," he said. "These phenomena are a wake-up call and it is an issue that requires more attention. This has taken place in previous peace processes worldwide."
Arnault said deadlines are important to achieving the goals proposed in a peace process; however, "some intermediate dates could not be met."
"The purpose of peremptory deadlines is, in a certain way, to force yourself into doing difficult things. Though we ask for rescheduling, we never opposed the parties' motivation to meet a deadline," Arnault said.

FARC dissidents are former members who have not accepted the agreement between the national government and the guerrilla group. It is estimated that this dissent is made up of the First Front "Armando Ríos" and "Front Seven" that operate in the country's eastern departments of Meta and Guaviare.
According to reports, a man who goes by "Ivan Mordisco" is the main leader of the First Front "Armando Rios" and has the support of an estimated 450 men, and "Front Seven" is estimated to be smaller, with around 300 members.
Both dissident forces allegedly control drug trafficking routes making use of extortion and illegal mining.
The Attorney General's Office has said that both fronts represent an estimated 30 percent of the Eastern Block guerrillas, which is the FARC's largest.