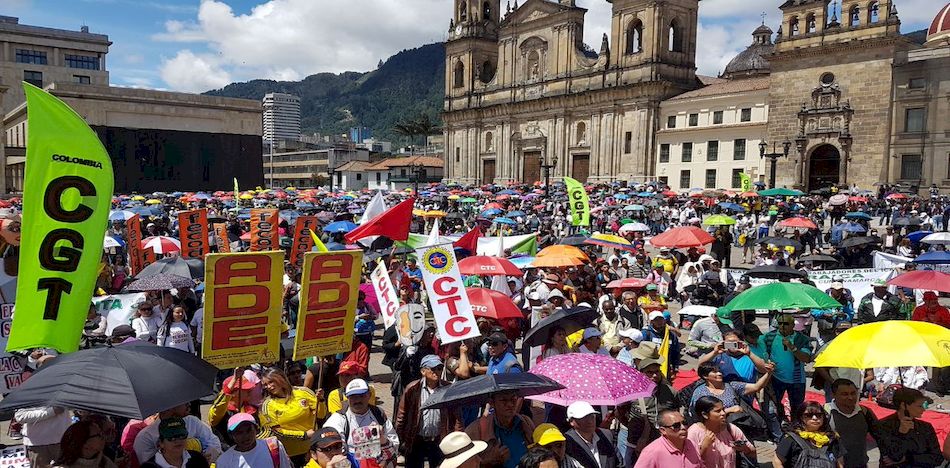 Two weeks into a strike, the Colombian Federation of Education Workers (Fecode) and the Colombian government have still not yet reached an agreement in their labor dispute.
Since the last strike registered in 2015, the same issues have remained on the table, as members of the union have noted. Many of the demands made by Fecode regarding salaries, promotions, teacher evaluations, and healthcare, are still pending, as union leaders say they have not yet been resolved.
In this regard, the Ministry of Education ensures that proposing a plan for state workers takes time and is gradual, they say they have fulfilled agreements, but in a time of fiscal crisis it is difficult to fully comply with all aspects of the agreement.
Fecode is one of the strongest unions in Colombia; they have political leaders who support their cause. Once again the teachers have taken to the streets, and after initiating a dialogue with the government, the salary issue remains a particularly thorny one.
Education Minister Yaneth Giha noted that:
"There's an annual bonus every year. And there is another one, which in particular seems to me to be very important, because Fecode has strongly insisted on closing gaps in teachers' salaries; it is a bonus for 65% of teachers with lower incomes."
However, the president of the Fecode, Carlos Rivas, expressed his disagreement with the proposal by the Ministry:
"We can not accept a proposal so poor that what it does is that is to ridicule the work and the work of fellow teachers in Colombia."
In recent days, Colombian President Juan Manuel Santos said that the state does not have these resources to finance the demands of teachers:
"We can not give them what they demand, simply because we do not have the resources, and at this point we must speak frankly."
Giha rejects the refusal of Fecode to end the strike, since, according to her, the national government has been complying with what was demanded: "I insist that Fecode, with what is happening at the moment, as we are in talks and we are complying, should lift the strike."
Rivas says that, although it is true that about eight million students are without classes, they are directly affected by the financing of the education sector as this problem has repercussions in school food, transportation, and various complementary educational activities.
"We are not going to end the strike until there is really agreement, and today we believe that the ball is in the court of the President of the Republic, who is the guarantor that the demands that Fecode is making would be fulfilled."
Source: El Espectador