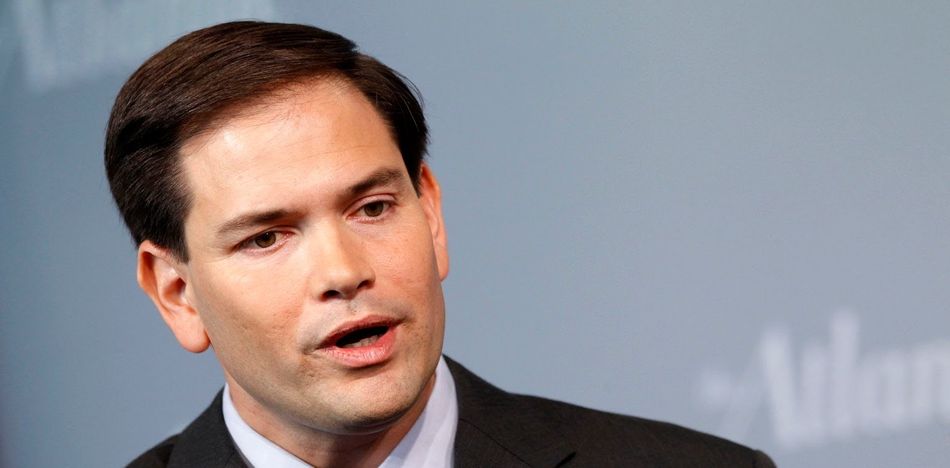 EspañolFlorida Senator Marc Rubio expressed his concern over the Santos-FARC peace deal this week following Colombia President Juan Manuel Santos' visit with US President Donald Trump.
In an op-ed published in The Miami Herald, the senator said bilateral relations with the United States and Colombia has become one of the most important in the western hemisphere. He described the situation in Colombia in the 1990s and US support for returning the rule of law there.
"In the late 1990s, Colombia was nearly a failed state, devastated by conflicts with drug cartels and terrorist groups like the Revolutionary Armed Forces of Colombia (FARC). But U.S.-Colombian cooperation over the past 16 years empowered the nation to diminish the threat of narcoterrorism and drug-related violence, restore the rule of law, and revive its economy."
He said Colombia should continue with "Plan Colombia," which includes a coalition against terrorism and narcotics that should help ensure stability in the country.
He acknowledged Colombia's effort to achieve peace, but expressed his concern about the deficiencies of the Santos-FARC peace agreement.
"I am concerned about shortcomings in the deal, which could allow FARC guerrillas to escape justice, and grant amnesty to those responsible for war crimes," he said.
In addition, he said he objects to the fact that the peace deal was rejected by Colombians in a referendum, yet was pushed anyway with legislation.
"The wisdom of the peace accord is up to the Colombian people, who can hold their democratically elected leaders accountable at the ballot box next year," he wrote. "Meanwhile, the FARC must be held accountable for their history of violence and oppression.
The Republican senator said the "Peace Colombia" plan must be subject to certain conditions.
"American taxpayer dollars should never be used to compensate the FARC," he wrote.
He also expressed his belief that FARC commander Simon Trinidad must serve a full sentence in a federal prison, and that convicted FARC members should also be held accountable for their crimes.
"For any peace accord to endure, it must be supported by a majority of the Colombian people and bring genuine justice to the victims of the countless atrocities committed by the FARC."
He concluded by expressing his belief that peace in Colombia requires a commitment from the United States.
Source: Miami Herald