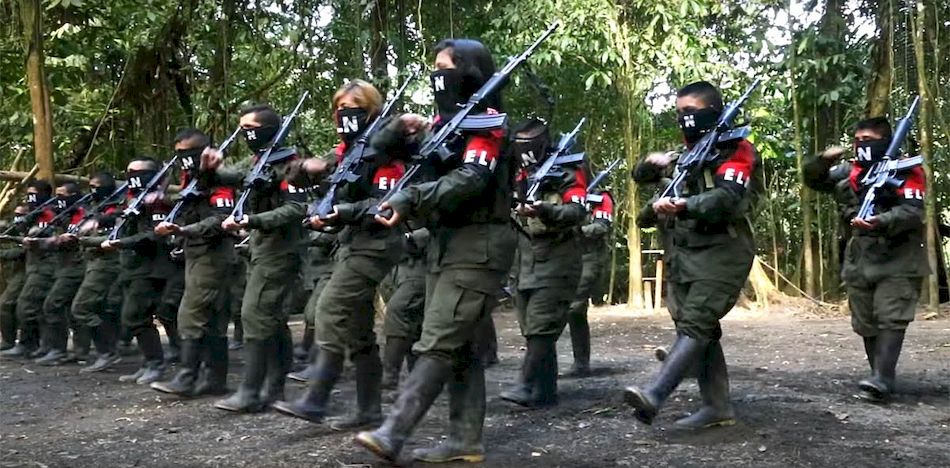 EspañolColombia's ELN guerrilla group have attacked another rural village — this time in the northeast Department of Santander, Teorama. However, the exact date and details have not been confirmed.
Javier Petro Peña, a soldier, was attacked by a sniper while working security for the Caño Limón Coveñas pipeline. It has been the subject of controversy because it allegedly denies access of local water to an estimated 4,000 people.
The attack was perpetrated by members of the Hector Front of the ELN Persistent Threat System that is located in La Magdalena.
In a statement for the radio station La FM, Brigadier General Hugo Alejandro Lopez, Commander of the Vulcan Task Force, expressed his dismay at hearing of the tragic event.
"Unfortunately, this man in uniform was killed," he said. "He was a victim of the persistent threat of the ELN."
"We reject these armed groups' cowardly actions, who attack their own people, and we will continue to move forward in the Catatumbo, because we will not allow ourselves to be push overs to these criminals," he said.
There have been similar attacks recorded over the last two weeks. On Sunday, May 14, an explosion was reported at the headquarters of the Eighth Armny Brigade in the eastern department of Arauca. No injuries were recorded at the time of the detonation.
The army holds guerrilla member Rafael Villamizar of ELN accountable.
"This is proof of how indiscriminate this armed group's actions are," Task Force Command Chiron said. "It attacks families that reside in the area with no contempt."
The ELN is currently negotiating with the Colombian government in Quito, Ecuador. However, they have said the violence will continue until there is a bilateral ceasefire. The government has said in past occasions that it will not be intimidated by this type of behavior and that the ceasefire will be done when it is considered pertinent. There have been several attacks since the opening of negotiations in Quito.
Source: La FM, El Espectador, RCN Radio