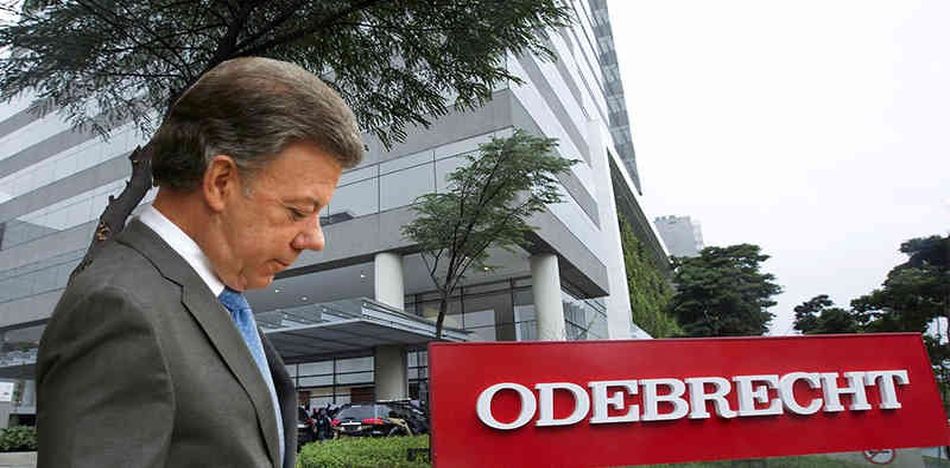 In an interview with RCN Radio, Juan Manuel Santos said he gave precise instructions to not accept private funds to finance his electoral campaign, and indicated that this prerogative was in writing.
The president was talking about money from the corrupt Brazilian construction company Odebrecht that was used to pay for two million posters, and stated that his former campaign manager, Roberto Prieto, betrayed him.
"It's a very painful matter, because Roberto Prieto betrayed me, in his own words," said Santos.
On several occasions, the president has described what happened as "embarrassing", and that it cannot be said that there was corruption in his government based on the fact that the Brazilian multinational, contributed money to his first presidential campaign.
Similarly, the president was emphatic in stating that the "campaign policies were strict, I said that we were not going to accept private donations and that is in writing."
Former senator Otto Bula, who admitted to his role as an intermediary in Odebrecht's bribes to Colombian politicians, said that he delivered almost one million dollars and that he gave the funds to Roberto Prieto in 2014 for Juan Manuel Santos' reelection campaign. However, he said that he is unaware whether the funds actually reached their final destination.
Currently, Roberto Prieto and MarketMedios, the company managed by his brother and that at one point belonged to him, are under investigation of public authorities and under the watch of public opinion after he confessed that Odebrecht money entered Santos' presidential campaign in 2010.
Santos said he expects to see the investigation results. "We are more than willing to have investigations [for the Odebrecht case] come to their end," he said.
Juan Manuel Santos's campaign manager admitted to having received USD $400,000, which at that time would have been the equivalent of COP $759,472,000, amounting to 4.4% of campaign spending limits for the first round. In the case of the second round, it would correspond to 8.9% of the total campaign spending limits.
This suggests that it would be hard to believe that a candidate was not aware of where 4.4% or 8.9% of the money contributed to his campaign came from.
Source: RCN Noticias