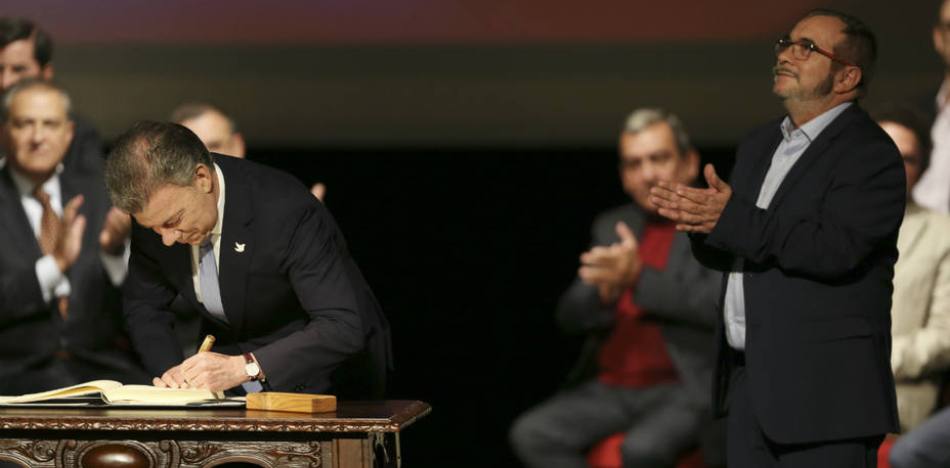 EspañolCongress passed a bill this week to financially assist with maintaining peace in Colombia while the country eases a major guerrilla group back into society.
The Colombia peace plan, originally formulated by former President Barack Obama, had bipartisan support, and aims to forward efforts related to the post-conflict peace process with The Revolutionary Armed Forces of Colombia (FARC), a major guerrilla group in the country.
The law was approved in the House of Representatives on Wednesday and in the Senate this Thursday. Now, it is waiting for the signature of President Donald Trump.
Since 2007, aid to Colombia from the United States hasn't changed. But the new bill gives Colombia US $450 million — $74 million more than in 2016.
The extra resources would be used at first for demobilizing guerrillas, strengthening state presence in remote regions, eradicating illicit crops and fighting illegal mine operations.
President Juan Manuel Santos tweeted about the agreement.
"US bipartisan agreement," he wrote. "Congress approved a budget of US $450 million for Peace Colombia. 74 million more than in 2016. "
The funds to finance this stage of the peace process in Colombia were implemented and approved for the fiscal 2017 budget.
The post-conflict financial package in Colombia is reportedly considered by many sectors to be very convenient, as retaliation by FARC dissidents continue to make the peace process difficult — most recently with the kidnapping of a United Nations delegate in the Municipality of Miraflores.
The United Nations mission in Colombia was helping replace illicit crops in that area.
Source: El Heraldo.