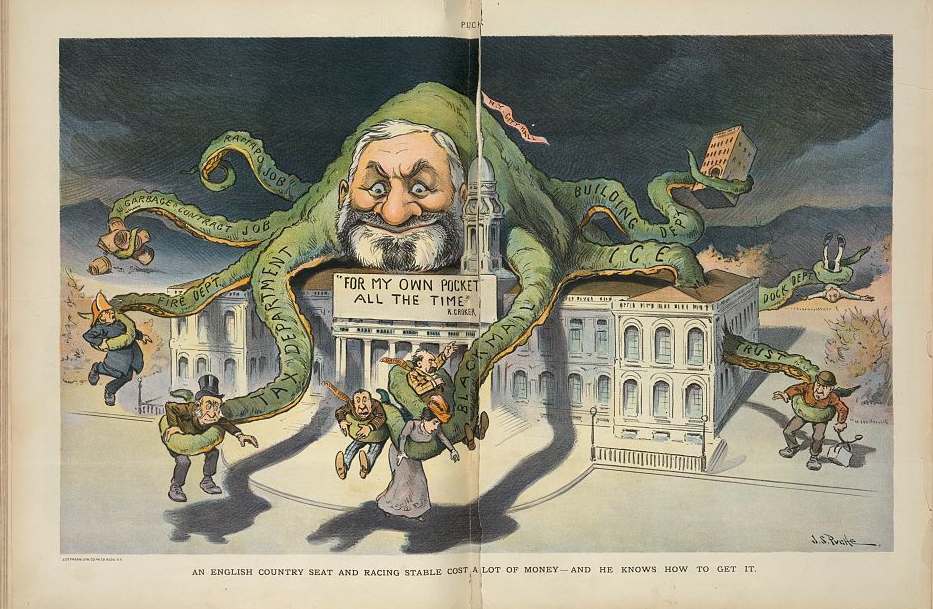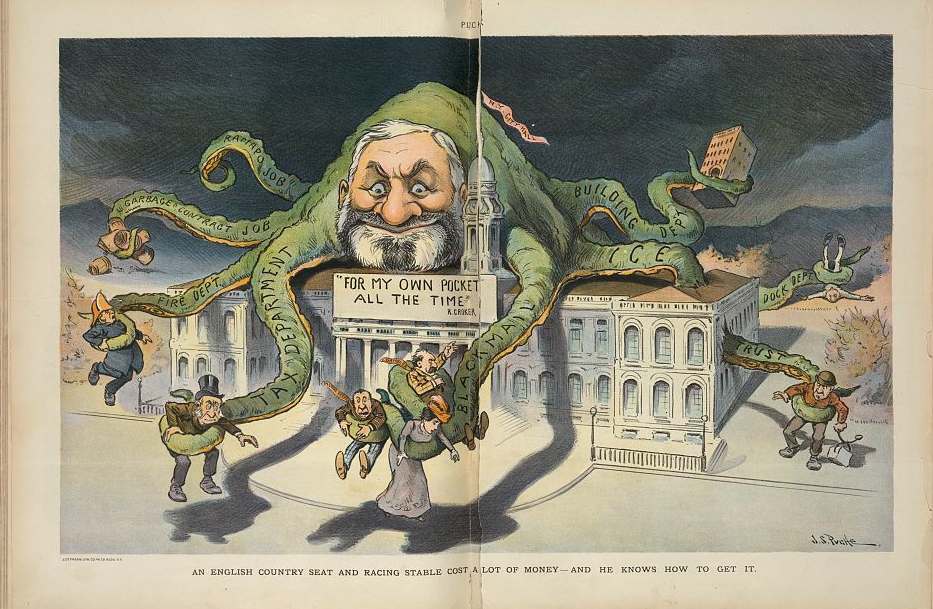 Spanish – To become rich, you only need to identify a need, monopolize it, and then supply the solution. It is much easier if you are a part of the state machinery. You can take advantage of basic human needs — for example, hunger: something that no human can evade. You can exploit hunger, turn food into a privilege reserved for a few, and transform it into your weapon of social domination. Moreover, you can make much money doing this. It is a circular business. You impose a tyranny with citizens dying of hunger, and meanwhile, you become rich.
Jose Graziano da Silva, director of the United Nations Food and Agriculture Organization (FAO), pointed out that at least 21.2 million Venezuelans go hungry under the socialist regime, which would be the equivalent of saying that the entire population of Chile goes hungry, to cite just one example. This is just the prelude to a foretold destruction. It explains the mass-migration, social chaos, despair, and the widespread death that plagues Venezuelans. However, none of this is an accident. It is the product of design and planning executed by Cuban directives to subdue an entire population into submission.
Since the early 2000s, Hugo Chavez began to intervene in the prices of livestock and agriculture. He started to set limits on producers for the benefit of the people." Consequently, companies went bankrupt and halted production. Then there was the famous takeover of ranches and businesses. However, the state continued with the practice of producing losses. For a while, they were able to make up because of the gasoline revenues.
When the national company was destroyed, they went to the foreign market with preferential dollars to import what used to be produced in Venezuela. Many became rich in doing so. They saw the hunger of Venezuelans as a lucrative business. When the state was out of money, and the PDVSA had virtually plunged into bankruptcy, the activity of preferential dollars was over. We moved on to a new stage that devolved until degenerating into the famous CLAP Boxes, a humiliating cardboard box with low-quality products and without sanitary controls that thousands of Venezuelans must comply with.
Poverty is state policy
The business of hunger in Venezuela has involved different actors, including members of the government and local and foreign entrepreneurs. Recently, the State Department of the U.S. sanctioned Walter Gavidia Flores and his brothers, Yosser Daniel and Yoswal Alexander, the step-sons of Maduro. Jose Gregorio Vielma Mora, the former governor of the state of Tachira (one of the leaders in the repression of the 2014 protests, which left 43 dead), Alex Saab (Colombian businessman), Alvaro Enrique Pulido, Emmanuel Enrique Rubio, Isham Ali Saab Certain, Shadi Nain Saab Certain, and Maria Andrea Staudinger Lemoine also appeared on this list.
 The Government of Mexico has also initiated investigations into food corruption cases, as most of the items in the CLAP boxes come from that country. In that regard, investigators accuse some 25 companies of sending low-quality food to hungry Venezuelans, with a 100% price increase.
In October, the organized crime division of Mexico's Attorney General's Office announced a fine of three million USD for companies that send food to Venezuela; they would have obtained contracts worth 700 million USD from the Venezuelan government.
These groups are not the only ones that have benefited from the hunger of Venezuelans. The list includes several people with close ties not only to Maduro's regime but also to members of the Venezuelan opposition.
Entrepreneurs of hunger and their link with the opposition
On 13th May 2019, the Washington Post published a report warning that Cesar Omaña (a physician by profession), whom they refer to as an "entrepreneur," was behind the release of Leopoldo Lopez on 30th April, along with the now exiled military officer Cristopher Figuera. With the approval of Leopoldo Lopez, Omaña planned to establish a government whereby Maikel Moreno and Vladimir Padrino would remain in power along with Juan Guaido. Moreover, the doctor continues to maintain a close relationship with Maria Gabriela Chavez, the daughter of the late President, according to sources close to his surroundings. An article in Al Navio confirmed the same.
How a last-minute change of heart foiled a secret plot to oust Maduro as Venezuela's leader https://t.co/NHfDWyL5Ia

— The Washington Post (@washingtonpost) May 14, 2019
The research portal Armando.Info nicknamed Cesar Omaña the "little doctor," in a corruption plot unveiled on 1st September 2018. According to the report, Omaña collaborated with the Bonnie and Clyde of agricultural imports (Adolfo Navas and Mariela Pereira). They created a web of almost 70 companies between Panama, the United States, and other countries, with which they imported products to Venezuela through Agropatria. In the United States, they face accusations of "unlicensed money transmission business," and "federal and criminal infractions." Additionally, several of their real estate properties have been under confiscation lawsuit, with Techno Farm Corp being one of the leading companies.
Toys for Boys, Cesar Omaña's undercover money laundering business
The "little doctor" also has links with Rafael Gill, nephew of Victor Gill Ramirez, President of Banco Fondo Comun. He is also close to other banking institutions, and to someone whose visa would have been revoked by the United States for involvement in acts of corruption.
Toys for Boys Miami, LLC is one of the undercover businesses of Cesar Omaña, who joined the project after meeting Gill in 2017 in Venezuela. The company started as a luxury boutique with its own publication, which evolved into a magazine with its name. It operates in a Wynwood store in Miami, 1924 North Miami Avenue, Miami, FL 33136, U.S., according to the company's LinkedIn profile. The site also features luxury cars with magazine plates as part of the decor, designer pieces, and works of art.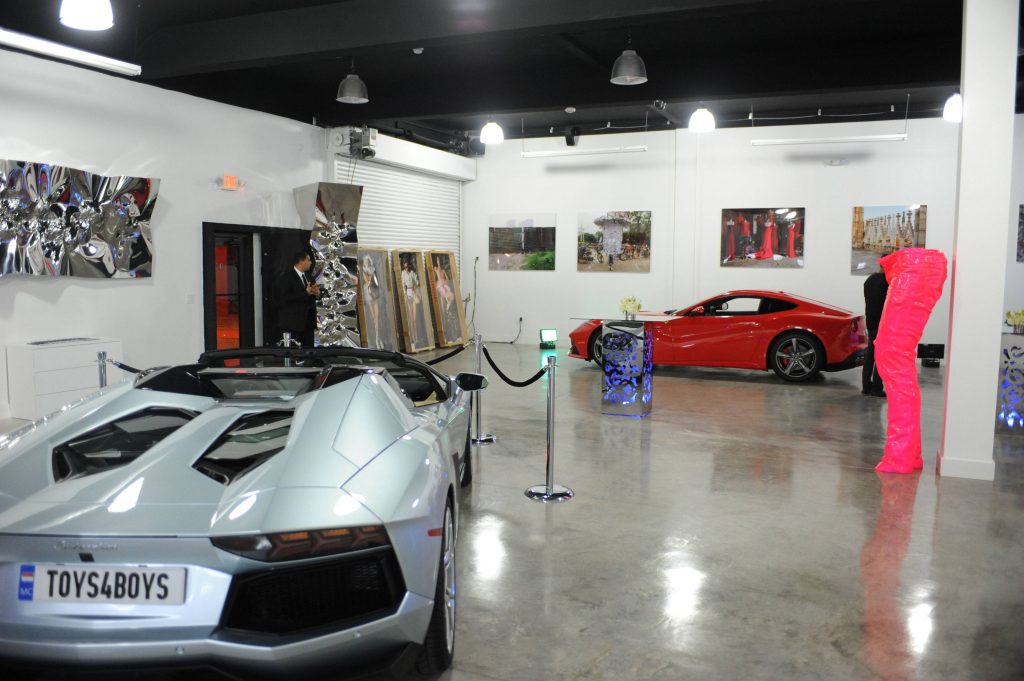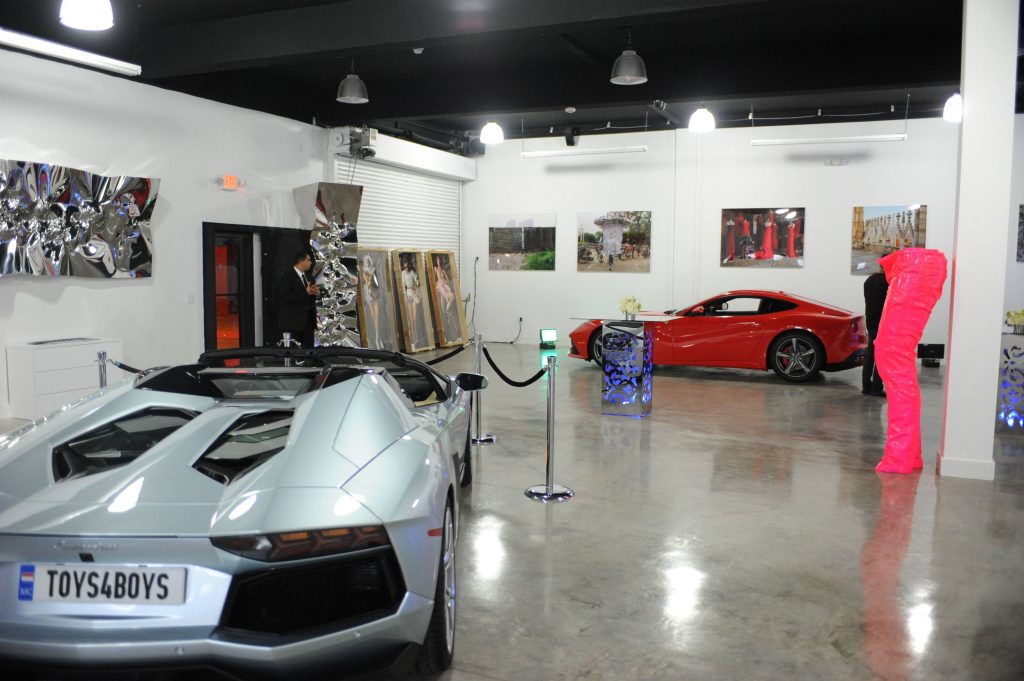 According to China's trade data records, 52wmb, Cesar Omaña made an import in the name of Toys for Boys in October 2018, bound for Miami, which coincides with the date of entry into the company given by the sources, after meeting with Gill in 2017, enter the business in 2018 and expand the local Wynwood. The type of business is perfect for legitimizing capital as works of art, luxury items, and jewelry can drive exorbitant prices without raising any accounting suspicions.
Cesar Omaña's partner, Rafael Gill, has a higher profile. People close to him call him the visible face of the business. It is common to see him appear at and participate in events where they are organizers, sponsors or attendees, along with celebrities such as Luis Fonsi, Canelo Alvarez, Amanda Cerny, Alec Monopoly, Sean Kingston, Caroline Daur, Gloria Estefan, Gianluca Vacchi, Nicky Jam, among others. The company has only four employees, which has not prevented them from organizing large events that can be seen in their Instagram account @toysforboysofficial, or on their official website www.toysforboysmagazine.com.
Cesar Omaña, on the other hand, is a reserved and astute man whose mention in the Panama Papers of 2016 would have led him to be more careful. That year, he contacted Panamanian law firm Mossack Fonseca to set up trusts in the British Virgin Islands. This was done through Olga Santini according to the research portal Armando.Info. Even though there have been reports mentioning his name in the Washington Post, Armando Info, ABC, among others, we cannot find any published photographs of him nor any trace on social media.
ABC reported on Omaña and his relationship with Leopoldo Lopez as follows: "Another crucial businessman was Cesar Omaña, a businessman in the agricultural import sector in Venezuela who also personally sounded out Judge Moreno and General Figuera. In fact, U.S. intelligence believes that it was Omaña who, with Figuera's help, pulled opposition leader Leopoldo Lopez out of his house arrest…".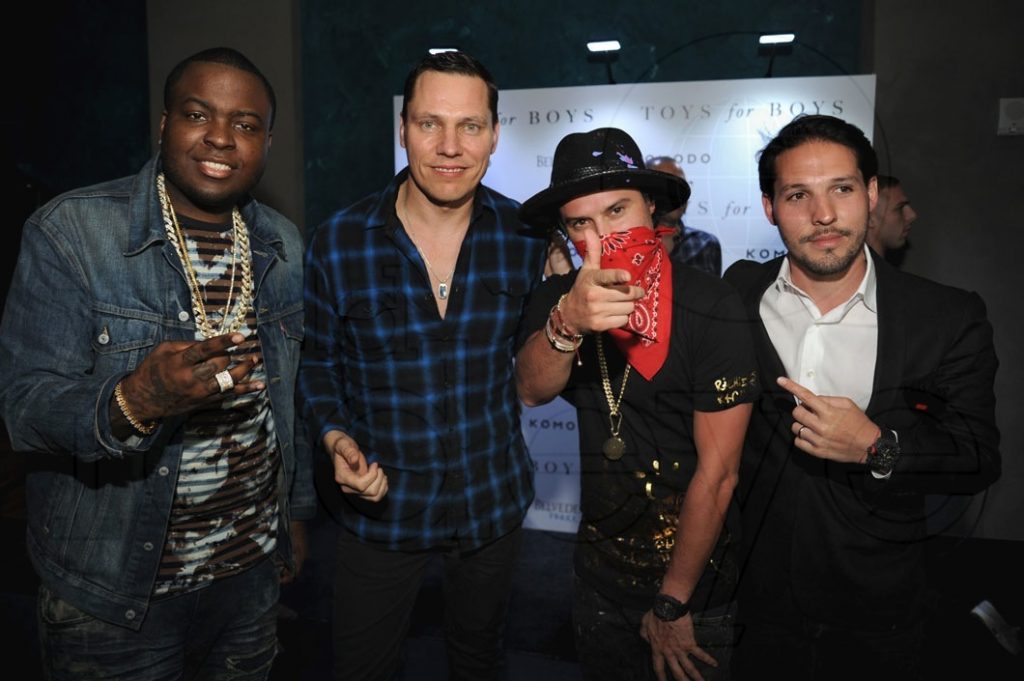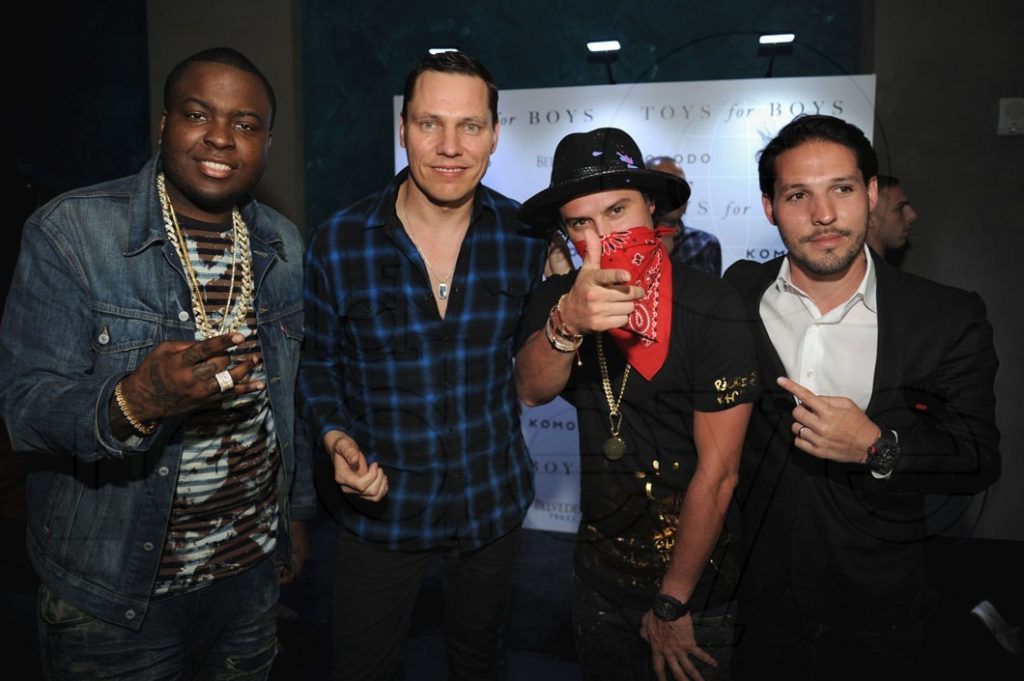 A flawed model
Henkel Garcia, the director of Econometrica, published a recent statistic according to which more than 80% of Venezuelan imports are public. This explains the economic model carried out by Chavismo, which disregards production and its stimulation and protects and privileges imports. It is an unsustainable subsistence model for any country. All this only confirms that Chavismo has not only fostered hunger, but that it has planned and taken advantage of it to enlarge the bank accounts of corrupt officials and personalities, who, making use of their "economic benefits" obtained with the suffering of Venezuelans, pull the strings of politics within the ruling party and the opposition.
Algunos hechos sobre las importaciones venezolanas:
1) Importamos mucho menos que antes.
2) Más del 80% de las importaciones son públicas.
3) Cerca del 60% de las importaciones de bienes son petroleras. pic.twitter.com/RVbMceGLIO

— Henkel Garcia U. (@HenkelGarcia) July 30, 2019
All this illustrates in detail how food and hunger have been used as a political weapon. We can see that the CLAP boxes have more influence in the political sphere than many think and that, contrary to what many established as a failure of Chavismo (more than 20 million Venezuelans enduring hunger), within the ranks of the revolution, this is considered a success.
In his masterpiece, The Prince, Nicolas Machiavelli lays out three states to hold states that have been accustomed to living freely under their own laws before being conquered. The conquerer can devastate them, occupy them personally, or let them live by their own laws. "For indeed there are no safer means of possession than ruin…"