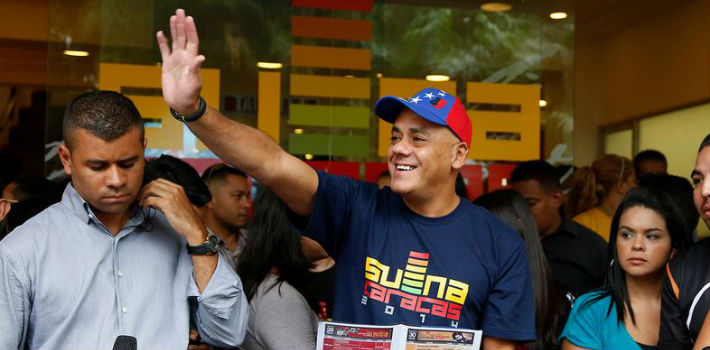 EspañolThe Venezuelan government is set to spend over US$1 million on the Caracas Sound music festival, hosting 172 international artists and bands in the nation's capital. The mayor of Libertador, Jorge Rodríguez, will be overseeing the festivities, which launched Friday, November 28, and are scheduled to end Sunday, December 7.
The music festival has become a recent source of controversy, as many Venezuelans question the 168 million Bs. allocated to entertainment when so many in the city go without basic necessities.
Musicians do not face the same difficulties as pharmacies, airlines, or the automobile industry, despite the fact that the country's inflation rate is on track to reach 155 percent this year, and oil prices have fallen 30 percent in the last five months.
Rodríguez, a representative of the United Socialist Party of Venezuela (PSUV), has experienced great difficulties during his time as mayor of Libertador. In a 2014 study compiled by civil association For the Caracas Possible, Rodríguez's administration proved to be the most inefficient of Caracas's five municipal governments. The quality of health services, waste management, and water within Libertador were all ranked lower than any other municipality.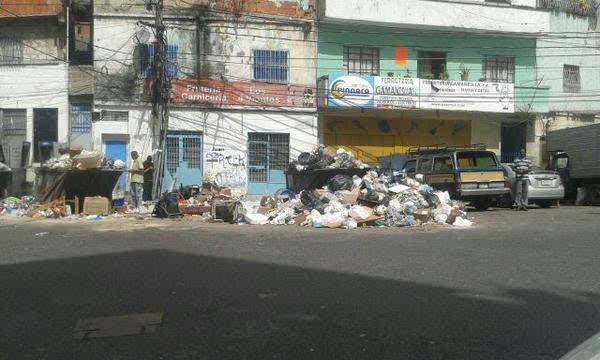 According to the latest calculations by the Ministry of Health in 2012, only 55 percent of health center beds in Rodríguez's district are operational.
On the other hand, opposition councilman Juan Carlos Vidal claimed on Tuesday that the money allocated for Caracas Sound could have resolved the city's garbage crisis for at least the next five years. He calculates the money could have purchased 260 garbage trucks, and been invested in the construction of at least two land fills, which Vidal says the city desperately needs.
Fredery Calderon, President of For the Caracas Possible, also criticized the mayor's priorities. "I'm not saying that culture doesn't deserve government attention. The issue is that it isn't budgeted well, and for a city to enjoy the luxury of a music festival, we must make sure that everything else is being run smoothly. This is dissonant and out-of-context spending," he told the PanAm Post.
Urbanism: Less trash and More Sanitation
José Quintero, neighborhood leader of the Catia section of Libertador, estimates that the festival budget would have been enough to begin resolving the waste crisis that has plagued Caracas for a decade. From the Procatia Civil Association, Quintero and his team have proposed a system of collection and recycling that would cut the volume of garbage in the capital by 82 percent. Their proposal is backed by organizations such as the United Nations Development Program (UNDP), and the Canadian embassy in Venezuela.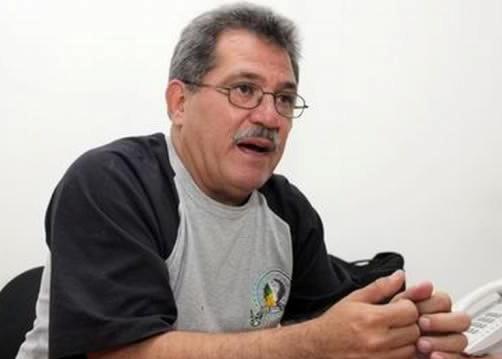 Quintero's organization currently counts 382 open spaces converted into landfills, and 932 illegal open-air dumps citywide. Libertador's state-run waste management company has demonstrated neither sufficient personnel nor the technical ability to regularly pick up trash in the city.
Given the health risks attributed to Libertador's garbage crisis, Quintero's team has studied waste management systems in cities like Medellin, Lima, and Barcelona. He has repeatedly presented waste management proposals before the government designed to alleviate Libertador's trash crisis.
"With US$880,000, we could open collection and processing centers in each of Libertador's 22 zones. Taking the sale and recovery of materials into account, many of these centers would be self-sustaining. We wouldn't just generate employment but solve the city's garbage crisis. This should become a state policy," said Quintero, who frequently raises these issues on an internet program called Catia on the Line.
Education: Revisit Abandoned Projects
In the Libertador neighborhood of El Valle, Jorge Luis Shultz, a member of the National Bolivarian Bloc of Community Leaders and Social Audit Office, has raised concerns over President Maduro's decision to levy new taxes while the government spends millions on a musical festival. "Instead as acting as an example, the government is the first one to waste our money. These expenditures are criminal, because they do not benefit the people," said Shultz.
In a conversation with the PanAm Post, Shultz went on to suggest the concert money could be used to finish the Las Malvinas civic and cultural center, a project abandoned four years ago that would serve as a daycare and preschool for 280 children in El Valle.
Shultz denounced the festival before the General Council of the Republic and questioned the disappearance of 2.7 billion Bs. previously set aside for the Las Malvinas project (US$16 million at the black-market rate). Three months ago, Shultz brought the case before the Attorney General's Office after being ignored by the General Council.
Security: Control Crime and Shine Light in the Barrios
"We're not here for parties," said Jorge Piñate, who runs a recreation and sports NGO in Libertador's dangerous Cota 905 neighborhood.
Piñate explained that his organization had recently requested the installation of 250 streetlamps to reduce neighborhood crime, but the state-run electricity company had yet to reply six months later. "Malandros are everywhere," he said, referring to the criminal youth in Libertador. "We need policies that control the underworld in this city."
Breadless Circus
Caracas Mayor Antonio Ledezma also recently criticized the festival in an opinion column in El Nacional. "Our insufficient supply of medicines is particularly harmful to those with hypertension and diabetes, as well as those in need of antibiotics and anti-cancer and anti-virus medication. There are about 20,000 patients with kidney problems who are awaiting treatment," he wrote regarding the poor distribution of government resources.
The controversy has also been felt within the Chavista ranks. Nicmer Evans of the Socialist Tide party, a harsh critic of the PSUV, likewise denounced the Caracas Sound festival. "The only thing I regret is paying 'artists' who contribute nothing to our culture when I cant even find adult diapers for my own mother," he lamented.
In conversation with the PanAm Post, Evans criticized the use of public money to finance the event. "There is a contradiction from a discursive point of view. Reallocation of the concert budget wouldn't necessarily resolve scarcity, but it illustrates poor financial planning when we are living through an economic crisis," he said.
Mientras el presidente Maduro habla de reducir el gasto público, en "Suena Caracas", cuántos dólares se están mal gastando?

— Nicmer Evans (@NicmerEvans) November 29, 2014
While President Maduro speaks of reducing public spending, how many dollars are being wasted on "Caracas Sound"?