EspañolVenezuela, the country with the largest oil reserves on the planet, will receive a shipment of imported oil on October 26. This is a first in the nation's oil-exporting history, which began in the late 19th century.
The 2-million-barrel cargo will arrive from an OPEC partner, Algeria — even though Algeria has a daily export capacity much lower than Venezuela's: 1.5 million barrels versus 3.9 million.
This imported light oil (Saharan blend) is meant to help the state oil Venezuelan company, PDVSA, improve the quality of the heavy oil that lies underneath its most plentiful reserves, the Orinoco Oil Strip, in Venezuela's southeast.
PDVSA sources told Reuters in August that this acquisition will reduce costs in this procedure, since the company was using naphtha to lighten the heavy oil, which is more expensive.
Historically, Venezuela used its own light oil to complete this process and sell better oil beyond its borders. However, sources close to PDVSA, and quoted by Reuters, have explained that some of those traditional fields are now exhausted, and production has decreased in others.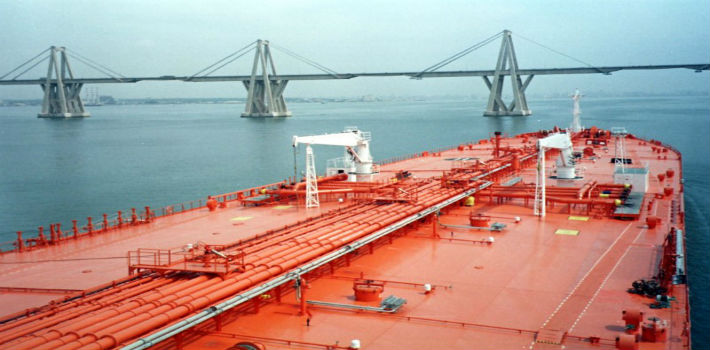 Marianna Párraga, a Venezuelan journalist who covers the oil industry, has also explained that PDVSA used to lighten this heavy oil in upgraders — mechanical distillers, as used in the Canadian oil sands. However, most of them are breaking down, with the last one completed for use in 2000.
Since then, no similar plants have been constructed. In 2010, PDVSA offered some tenders for plants on the Orinoco Strip, but only a few of those are in construction, and most are not going to be ready until 2016, according to Párraga.
"Handling long delays, PDVSA and its partners have had to resort to the importation of naphtha [an oil derivative for processing] on the open market, paying high prices, due to the fact that most of these acquisitions are made in cash prices, and not through a supply contract," she has noted in Prodavinci.
Reuters reports that PDVSA has switched to importing a form of crude oil, and Sonatrach — the Algerian oil company in charge of this transaction — has signed a supply contract for the coming years.
On Sunday, PDVSA communicated to the media that this purchase is completely normal, and that it is justified by increased production on the Strip — precisely when one of the upgraders of the area, Petrocedeño, is going to receive considerable maintenance.
"Considering the biased information against the oil industry, by self-proclaimed oil experts that manipulate information, PDVSA informs the country that the punctual acquisition of light oil abroad complies with the need to use it as diluentm," the company stated.
An additional order of two light Russian-oil shipments from Petrochina, set to arrive in November, confirms these operations will continue. In this case, the Ural oil mix is going to be delivered to PDVSA's Isla refinery on Curaçao, off the coast of Venezuela, as El Universal has reported. The El Universal source has also clarified that there is no formal supply contract between PDVSA and Petrochina for these deliveries, as the one acquired with Sonatrach of Algeria.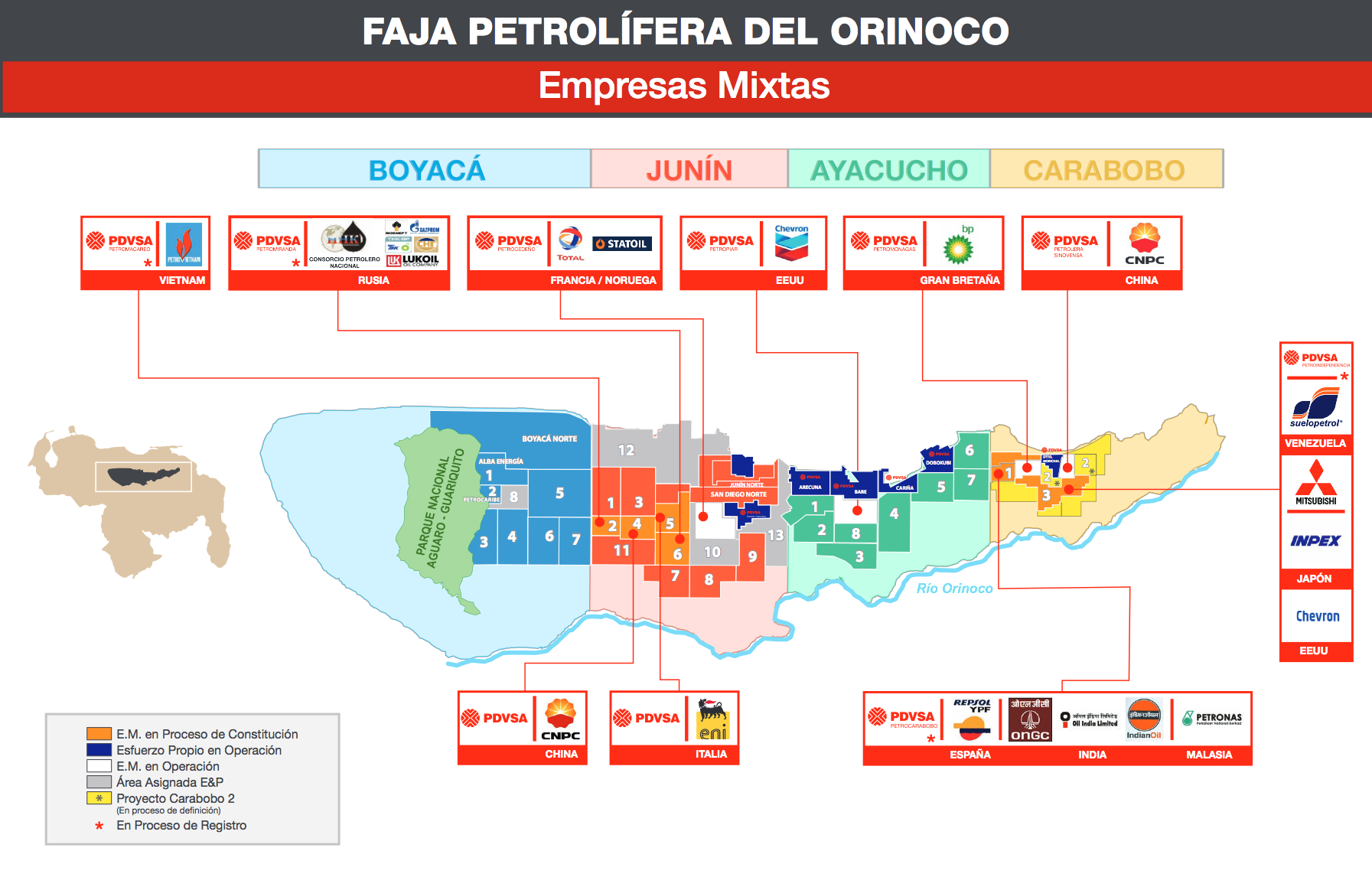 The Fall of an Industry Empire
Venezuela, a co-founding member of OPEC in 1960, has over the last decade lost its influence as an oil-producing nation. That is despite the fact that it has the world's largest known reserves on the Orinoco Strip, which has 21,357 square miles and only 4,476 extracted from thus far.
Marianna Párraga attributes this to the decrease of investment in exploration and development, especially in the reserves of light oil, which could provide a solution to the acute problem. On the other hand, the regime has raised taxes on foreign companies and created conflict with partners working on the Orinoco Strip.
"Venezuela has done little in the last decade to develop its reserves efficiently. It has focused on ensuring that it gains the largest income possible. This approach, and the extreme politicization of the industry [interference from the United Socialist Party] … is seriously affecting the performance of business in the country."
Further, in 2002, former President Hugo Chávez conducted a mass purge of specialized professionals who were protesting Chavista interference. They sought to maintain meritocracy in PDVSA, as a value going back to the company's creation in 1975.
Perdimos boom petrolero(100$/barril) en regaladera y ahora nos vemos obligados a importar crudo.Ese también lo van a regalar?

— Henrique Capriles R. (@hcapriles) October 15, 2014
Opposition presidential candidate Henrique Capriles: "We squandered the oil boom ($100/barrel) on gifts, and now we have obliged ourselves to import crude. Are we going to gift this as well?"
Broken, Dependent Economy Faces Plummeting Oil Prices
Since the beginning of the socialist revolution in 1999, Venezuela has enjoyed rising oil prices. In fact, Venezuelan economist Angel García Banchs has calculated that it increased by 1,400 percent between 1998 and 2012, when it reached its peak (from US$8 to $120 the barrel).
Since June, prices for Venezuelan oil have started to crumble, from $99.11 to $77.11 three days ago.
Oil exports represent 95 percent of Venezuela's export income, and state control over the currency exchange means a continuous subsidy over a vast quantity of products. Declining foreign currency for the regime will further undermine its interventionist scheme, which applies to all manner of private and public companies and organizations that need authorization from the state to trade abroad.
"This is a huge blow for Venezuela, more than for any other country," said Alberto Ramos, Goldman and Sachs chief economist for Latin America, to Bloomberg: "They will have to adjust their expenses, or print more money, which means hyperinflation will increase much more … this is a sort of fire."
President Nicolás Maduro hasn't backed down, however. He came out on Friday to say that the government will maintain all welfare programs, regardless of the oil price.
Maduro noted that the Venezuelan state budget assumed a $60 price for a barrel of oil, and he stated that next year's proposal will follow the same path. Chavista governments traditionally estimate low oil prices in their budgets, so they are free to use what is left over without any sort of planning.
Russian gas giant Gazprom estimates that the price will remain low for the next few months. They note the rejection of reduced production by OPEC members, and the dismissal of an urgent meeting request from Venezuela.
Edited by Fergus Hodgson.