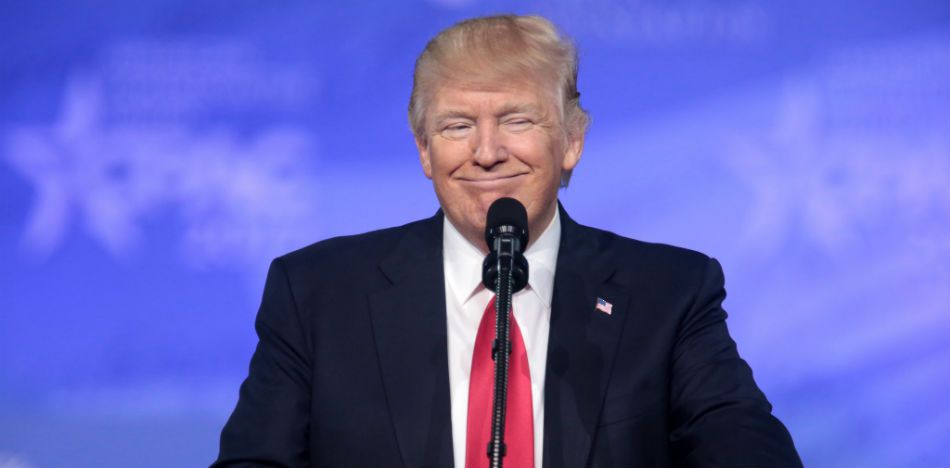 EspañolPresident of the United States Donald Trump is the focus of controversy once again after having announced he would "give prizes" to media outlets that, according to him, publish fake news. The awards were announced on Wednesday.
Trump tweeted the awards out, but the page only showed a 404 error page, which was heavily ridiculed by the mainstream media — many of whom were listed in the awards. The top winner was Paul Krugman of The New York Times, followed by Brian Ross of ABC News news, among other channels like CNN.
This list also includes outlets such as The Washington Post, as well as Time and Newsweek magazines. CNN is mentioned four times because, according to President Trump, it was the outlets with the most fake news. The New York Times was mentioned twice in the awards.
And the FAKE NEWS winners are…https://t.co/59G6x2f7fD

— Donald J. Trump (@realDonaldTrump) January 18, 2018
Critics wasted no time in criticizing President Trump, particularly fellow republicans Senators John McCain and Jeff Flake, who expressed their disapproval and said it was an attack on the press "without precedent or meaning."
Experts said the awards "could violate federal standards of government ethics," which would get White House officials who collaborate closely with the President in trouble.
However, not everyone in the public spotlight has been critical of Trump, as comedians such as Stephen Colbert and Samatha Bee satirized the situation more than they did attack it, and said they expected to receive a mention.
President Trump has once again underscored his tense relationship with the media, which has been critical and antagonistic toward him and his presidency.