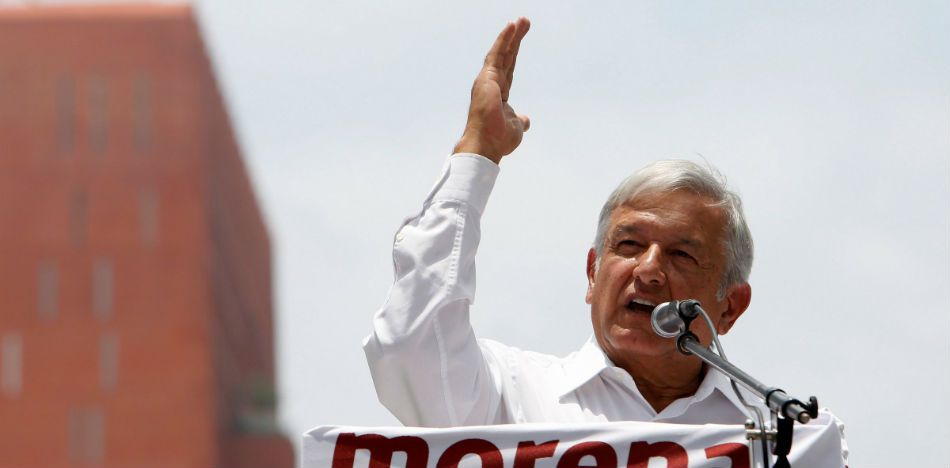 Time magazine has deemed leftist Mexican presidential candidate Andrés Manuel López Obrador (AMLO) as a "risk for investments" in the eventuality that he wins the July 2018 elections.
The suggestion is part of an article entitled "These are the 10 most important risks for the world in 2018" within which Time mentions the expansion of China, the continuation of the Cold War, tensions between the United States and Iran, and protectionism, among others.
Mexico ranks fourth on the list, which alleges that 2018 will be a decisive year for the Aztec country as the renegotiation of the North American Free Trade Agreement (NAFTA) will have tremendous repercussions for current president Enrique Peña Nieto's successor.
Regarding the modernization of NAFTA, the article suggests that while the disputes between the administrations of Donald Trump and Peña Nieto will not necessarily end the treaty, they will generate uncertainty regarding its future and the provisions that will govern it, which could harm the Mexican economy due to its "deep economic dependence" on the United States.
In the political scenario, they point to an attrition of the ruling party caused by the constant corruption scandals in which it has been involved, which is compounded by the proliferation of drug gangs and slow economic growth.
All of these factors are favoring the candidacy of AMLO, according to the article, which represents "a fundamental break with economic policies favorable to investors."
AMLO has consistently led in the polls, even now as Mexico's other two largest parties have zeroed in on their candidates. He will square off with Jose Antonio Meade, of the centrist ruling PRI, as well as Ricardo Anaya Cortes of the right-wing PAN, in the July 1 election.
Unlike many Latin American nations, Mexico's presidential election is only one round, which means that a candidate can with a plurality of the vote. This may favor AMLO as an anti-establishment protest candidate.
Investors, financial institutions, and the global economic order is considered, as it appears that Mexico will be lurching to the left in 2018.