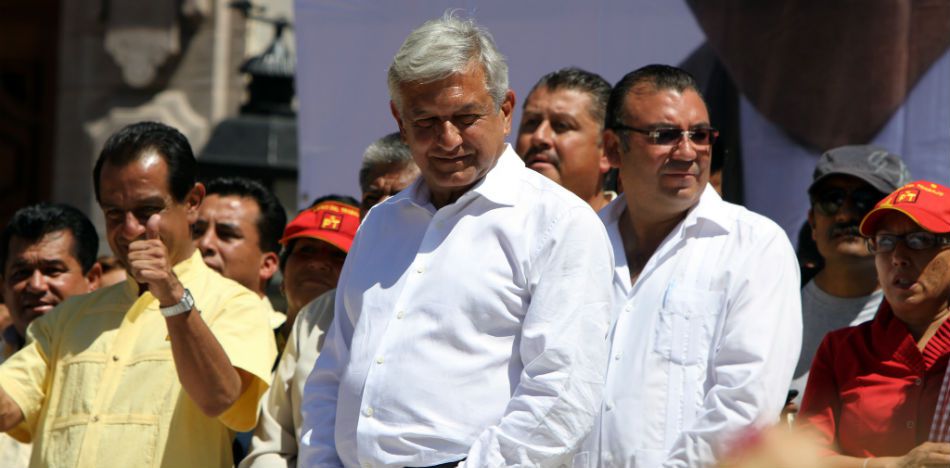 EspañolMexico's leftist candidate Andrés Manuel López Obrador, who represents the Movimiento Regeneración Nacional (Morena) party, has consistently led in the country's polls for the upcoming presidential elections in July, making him confident in his victory.
Obrador released a video for the new year, saying he will not betray the trust of the nation if he is elected. "(There will be) a change for the good of all Mexicans, an orderly change," Obrador said. "What Mexico needs is a change from the corruption, injustices and privileges that cannot be allowed to continue."
In the video, recorded at Yucatan's Chichen Itzá archaeological park, Obrador reiterated that he will "continue fighting for fundamental rights, sovereignty, social justice and an authentic democracy." He said his agenda as President will prioritize finding solutions to corruption, poverty as well as crime and violence, which have plunged Mexico into a severe crisis.
In the video, Obrador appears alongside his wife Beatriz Gutiérrez. They wish the country a great year while encouraging their supporters to stay focused on the campaign's upcoming goals. Obrador said he will prioritize environmental issues and not give natural resources to  development projects or sell away the country's national beaches.
Obrador said that in 2018, he will visit the states of Yucatan, Morelos and Veracruz as part of a pre-campaign effort organized by the coalition "Together We Will Make History" — a political coalition made up of Morena, Partido del Trabajo and Encuentro Social.
Normally, Obrador makes a note to attack Mexico's PRI and PAN parties, which he has come to call the "power mafia." This time, his message was much tamer for the holidays.