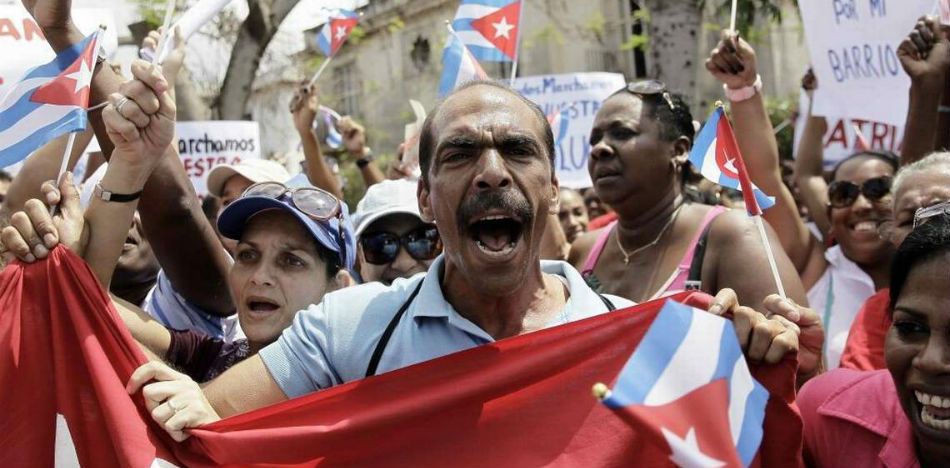 EspañolRaúl Castro's regime in Cuba continues to repress anyone who disagrees with the policies and measures implemented on the island. Most recently, three dissidents were reportedly detained in the city of Santiago de Cuba after they showed up to reclaim personal items confiscated during a search.
Leonardo and Alberto Ramírez Odio were two of the people arrested. The brothers, who are part of the Committee of Citizen Human Rights Defenders, had been arrested previously in July 2017 for demanding freedom and democracy and shouting slogans like "down with the dictatorship."
Their father Alberto de la Caridad Ramírez Baró — who is also an activist — was arrested as well. All three were reportedly released on October 18, not knowing they would be arrested again two months later, on the terrace of the city's cathedral.
Cuban security forces spent the better part of last year arresting participants of similar protests, while issuing travel restrictions to those trying to leave the island.
Vega said a lieutenant colonel known as "Alexander" was in charge of the Subversion Confrontation, meaning that he directed the repression operation against the three men, reportedly arguing that he detained the three men for carrying posters with the word "change" written on them.
The men remained in custody for 96 hours, according to Daniel Ferrer García, Coordinator of the independent political organization Unión Patriótica de Cuba (Unpacu).
Ferrer said he believes the true objective of the Castro regime's security forces is the imprisonment of of anyone protesting against its socialist policies. The arrests of Cuban political opponents has become increasingly frequent. With more Internet access and secret means of disseminating information, the repressive acts of Castro's regime are finally extending beyond the island.