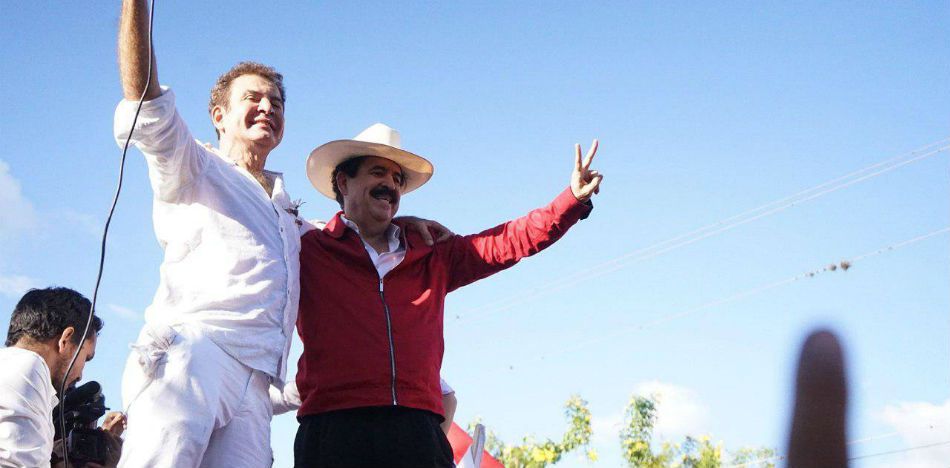 EspañolThe United States recognized the results of the Honduran presidential election that was held on November 26, which gave the victory to Juan Orlando Hernández by a 1.6-percent margin. His closest opponent, the leftist Salvador Nasralla Salum, spoke out against the announcement.
Nasralla condemned the Trump administration's support for Hernandez and accused it of being "afraid of left-wing governments." Though Nasralla said during his campaign that he did not intend to install a traditional leftist government, many of those who designed his platform did, as he ran with the most radically left-wing party of the country.
He has since said his "contract" with the Anti-Corruption Party has ended and that "after the statements made by the US, I'm out of the picture."
Nasralla denied allegations that he and his supporters were at the center of violent protests, claiming instead that they had been carried out by "infiltrators." However, when riots and looting were at full-force, he said protests would continue until they "destroyed the country."
The events have led to prominent leftist politicians — former President José Manuel Zelaya of the Libertad y Refundación party and Guillermo Valle, leader of Partido Democracia and the Social Democratic Unit — to immediately cut ties with Nasralla.
Former President Zelaya said Nasralla's strategists failed to focus their efforts on reporting to international organizations, believing they would simply "make him" the next president.
#MelEnVivo "La mala estrategia internacional que encabezaron asesores que andan con @SalvadorAlianza después de las Elecciones fracasó. Suplantaron al pueblo por los organismos internacionales. Creyeron que los organismos internacionales iban a poner a Salvador"- @manuelzr pic.twitter.com/jmnKJIGDqm

— Oposicion (@EnAlianza) December 23, 2017
Other political figures on the left called Nasralla "spineless" for giving up so quickly.
It has become characteristic of Nasralla to contradict himself. He said he would disregard claims of "electoral fraud" then turned around and made the opposite claim while calling for nationwide demonstrations.
The opposition has not defined its position on these recent events, and that has caused splintering between different factions. Meanwhile, more countries are giving international credence to the election results: Canada, Panama, Argentina, Israel, Taiwan, Japan, South Korea, Colombia, Costa Rica, Guatemala, Spain and Ecuador.
Hasta ahora estos son los países que han reconocido declaratoria del TSE #HoyMismo pic.twitter.com/j0JrF4PRB8

— Noticieros Hoy Mismo (@HoyMismoTSI) December 26, 2017
Many of the governments that have reaffirmed their interest in maintaining solid bilateral relations with Honduras have expressed their support for a national dialogue in order to correct the differences that resulted from such narrow elections results.