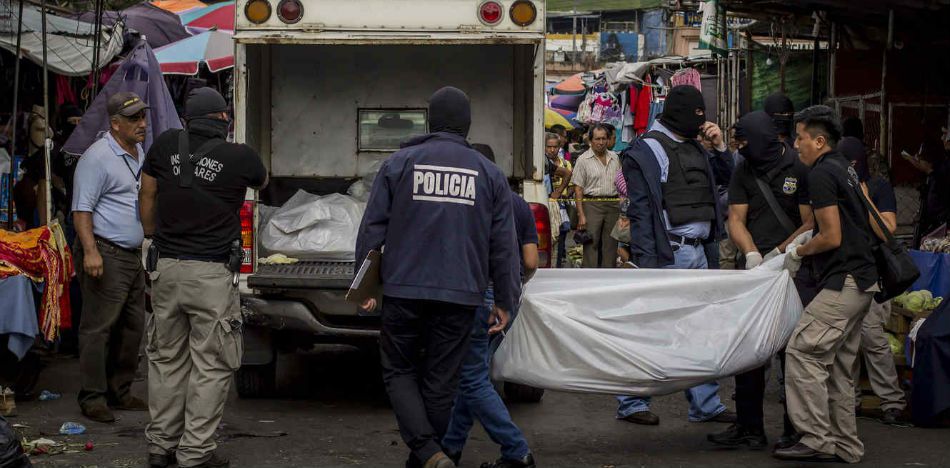 EspañolThis year was the most violent for Mexico in recent history, with over 23,000 cases of homicide opened in the first 11 months. That surpasses the record 22,409 from 2011. The unprecedented violence is attributed to the failing policies of the war on drugs, which was first undertaken by former President Felipe Calderón.
So far, 37,527 homicides have been recorded by the Executive Secretariat of the National Public Security System of Mexico, which specified that 23,101 were related to voluntary manslaughter, while the remaining 14,426 were considered murder.
In Chiapas, one of the most violent regions in Mexico, organized crime groups have reportedly overtaken the authorities. "Soldiers have been here for several years, yet people are still killed and kidnapped everyday," one resident from the area said.
Between January and November, authorities recorded 230 homicides, many of them attributed to Los Rojos and Los Ardillos gangs. The two groups have an ongoing dispute over the territory.
Con cifras al mes de noviembre, 2017 es el año más violento en dos décadas, según el Secretariado Ejecutivo del Sistema Nacional de Seguridad Pública. Se registraron en #México, 23.101 homicidios dolosos, el estado con mayor incidencia #Guerrero

— Eduardo Martinez (@EduardomteleSUR) December 23, 2017
Tweet: With figures up until the month of November, 2017 looks to be the mos violent year in two decades, according to the Executive Secretary of the National Public Security Administration. 23,000 cases recorded of voluntary manslaughter, with the state of Guerrero recording the most cases nationwide.
There have not always been such alarming rates of violence under the Peña Nieto administration. The first years of his presidency saw a significant reduction in murders and other kinds of violence, but his strategies have not stuck.
Francisco Rivas, President of the National Security Citizen Observatory of Justice and Legality, said the government has "lacked a state policy that targets the phenomena of organizations rotating leaders without problems." He said there is evidence that an "effective fight" is taking place targeting "criminals' resources" so there is no focus on the "weakening of its financial structure."
President Peña Nieto continues to promote the controversial Interior Security Law, which has already been put into effect. However, the Supreme Court has yet to rule on its constitutionality, which has been questioned by both national and international agencies.
"The police can't contain organized crime with their own forces," Raúl Benítez Manaut, of the North American Research Center of the National Autonomous University of Mexico, said. "They are outnumbered, and that's when the army steps in."
He also said "joint operations" are needed between the police and the army so that the police can eventually be trained and "replace the soldiers."
Criminal organizations in Mexico operate with impunity and continue to grow, which leads to more violence, and "the networks that allow crime are kept alive," Benítez Manaut told the BBC.