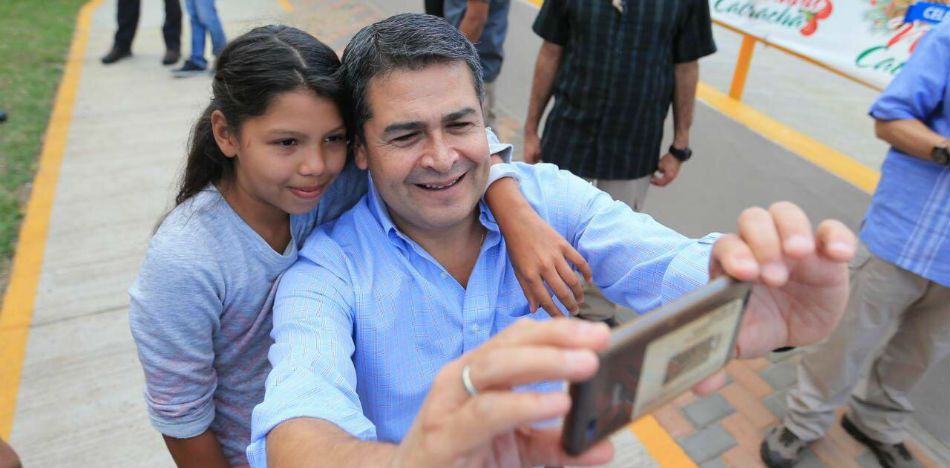 Español The Supreme Electoral Court in Honduras declared that Juan Orlando Hernández won the presidential election that was held over 20 days ago, defeating opposition candidate Salvador Nasralla in a race filled with controversy and protest.
Court President President David Matamoros Batson finalized the results on national television and radio while also announcing the results of mayoral and congressional elections.
According to official data, Hernández won 42.95 percent of the vote, which translates to 1,410,442 votes, surpassing Salvador Nasralla, who obtained 1,360,442 votes and 41.42 percent.
Batson represents the highest electoral authority in Honduras and stressed that his organization had complied with all the recommendations made by the Electoral Observation Missions of the Organization of American States (OAS) as well as those of the European Union. Both the European Union and the Organization of American States were called upon to ensure that the elections remained fair and transparent.
Declaratoria del magistrado presidente del #TSE, David Matamoros Batson, sobre los resultados oficiales de las #Elecciones2017Honduras pic.twitter.com/T28zlIXgaC

— TSE Honduras (@tsehonduras) December 18, 2017
The percentage difference between the main contenders is 1.53 percent following the  count of approximately 5,759 ballots and subsequent "analysis, verification and summation" as detailed by Matamoros Batson.
Hernandez, who represents the National Party, is the first president of Honduras to be re-elected. Previously, reelection was prohibited. As for congressional seats, the ruling National Party won 47.66 percent of votes. For mayoral seats it took 58.05 percent — the strongest victory ever recorded.
General Coordinator of the opposition, former President José Manuel Zelaya Rosales, said he would not recognize the ruling by the the Supreme Electoral Court, and called on his supporters to stay in the streets for more riots and roadblocks.