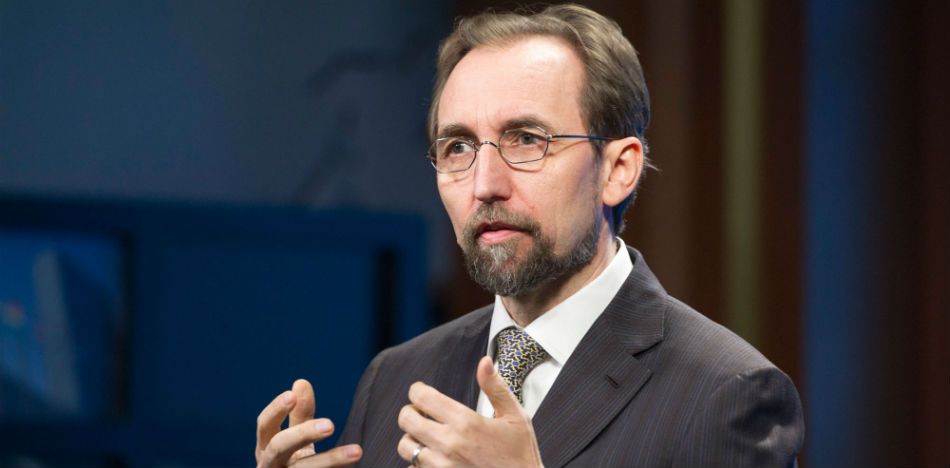 EspañolMexico has struggled with high crime rates throughout 2017, making the year one of the most violent in recent history. The federal government has sought alternative methods of confronting criminal organizations fostering so much of the violence. Most recently, the Senate has begun debating an internal security bill that regulates functions of the military in combating crime.
Mexican authorities informed the United Nations High Commissioner for Human Rights (UN-DH) that they intended to gradually replace members of the Army who are on the streets with a better equipped and trained police force. However, High Commissioner Zeid Ra'ad Al Hussein said the "Internal Security Law" does not detail "a gradual exit strategy to end the use of the armed forces in police tasks.
The UN representative said 10 years after experimenting with military presence on the streets, "violence has not gone away, and both state- and non-state agents continue to perpetrate abuses and human rights violations."
He said the Internal Security Law "is not the appropriate response" to Mexico's problem. "It could weaken the incentives that civil authorities have to fully assume their duties as agents in charge of enforcing the law."
"The authorization to assign the armed forces the execution of police tasks is not accompanied by appropriate controls and supervision, and the legislation lacks adequate guarantees in accordance with international human rights standards," he added.
The National Institute of Access to Information said the legislature "contravenes the principle of maximum publicity" laid out in Article 6 of the constitution. That very issue is addressed verbatim in article 8 of the Internal Security Law:
"The information generated by the application of this law will be considered National Security, subject to all terms that apply as such, and classified in accordance with them and their applicable provisions for transparency and access to information."
In this regard, the Institute has said the principle of maximum publicity "prevails as a general rule" because all information in the hands of any authority is "public and can only be temporarily reserved for reasons of public interest and national security."
Emite INAI posicionamiento sobre el artículo 9 de #LeyDeSeguridadInterior
Conócelo: https://t.co/eIbzFMErig pic.twitter.com/anTI3i6Atb

— INAI (@INAImexico) December 7, 2017
In order to address this point, the Institute has said it expects to be given the opportunity to discuss the matter and improve the bill with the help of expert academics and other specialists.