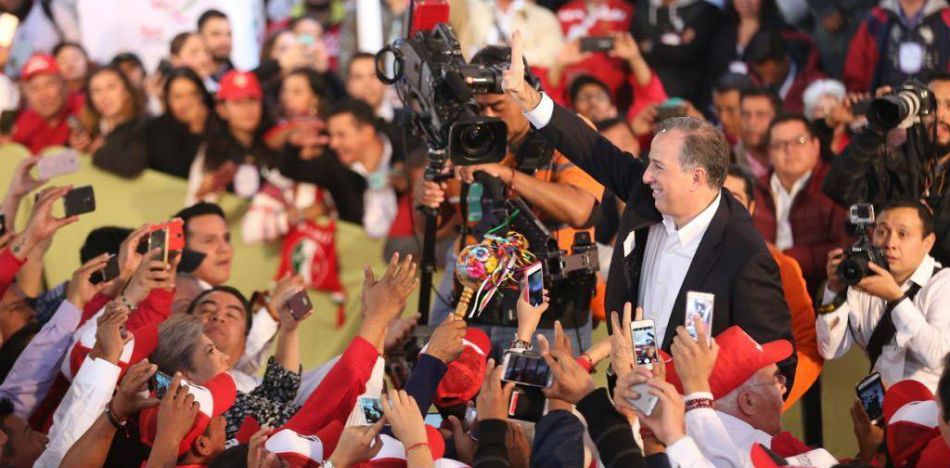 Español The Institutional Revolutionary Party of Mexico has launched its first ad campaign for presidential candidate José Antonio Meade, who is running in the 2018 general elections.
"Let's make Mexico a world power" the title of the ad reads, showing images of various parts of the country, as well as highlighting that "it's time to take Mexico to another level."
The 40-second video promises that Mexico will "grow economically as a world power," while describing Mexico as the best place to invest and live. The ad also says "the Mexico you want is possible" while flashing words like "safety," "peace" and "growth" across the screen. The video ends with "Meade18."
Meade is a risky, interesting choice by the PRI, one reason many have said he must run a strong campaign. He's not a die-hard member of the party, but does has close ties to the private sector. He's also managed to build up a political career free from corruption and scandal.
PRI also announced Secretary of Education Aurelio Nuño will be Meade's Campaign Coordinator. He stepped down from his current position to focus on that new responsibility. He took to social media to congratulate Otto Granados, who took over his role as Minister of Education on Wednesday, saying "the educational transformation is in good hands."
Muchas felicidades a mi amigo @Otto2025 por su nombramiento como Secretario de Educación Pública. Estoy seguro de que la transformación educativa queda en buenas manos. ¡Enhorabuena!

— Aurelio Nuño (@aurelionuno) December 6, 2017
In a message to the Ministry of Education, he said, "the greatest educational transformation in decades" was carried out in Mexico during his administration and with the support of President Enrique Peña Nieto.
Nuño held the position for just over two years, which he called "the greatest honor" of his life.