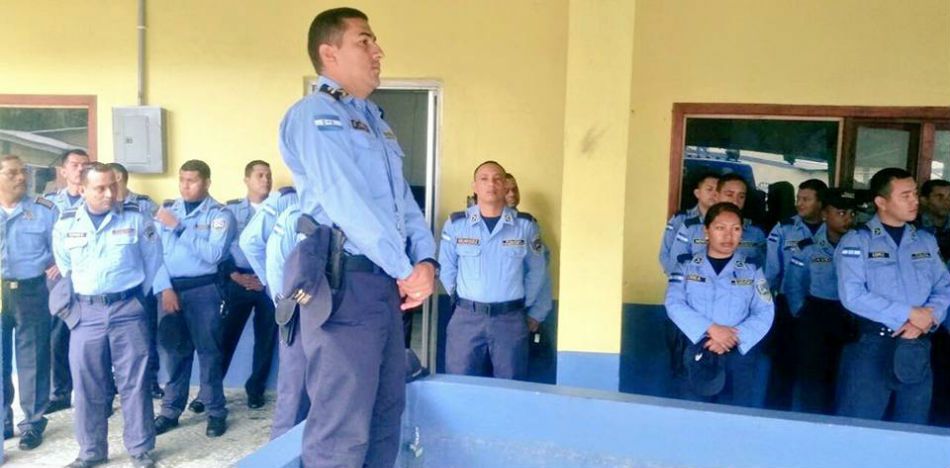 EspañolTensions have continued in Honduras since the country's general elections on November 26, with scandal and controversy over who will be the next President drawing people to the streets for violent protests and riots.
After the Electoral Count Roundtables (MER) counted 100 percent of submitted ballots, President Juan Orlando Hernández — who was seeking reelection — came out 1.6 points ahead of his opponent, TV announcer Salvador Nasralla Salum.
Yet Nasralla has broken an agreement with the Organization of American States to respect that outcome. The looting and vandalism that has taken place as a result since Friday, December 1 has affected at least 200 businesses and US $110 million in daily damage, according to Executive Director of the Chamber of Commerce and Industries of Cortés, Pedro Barquero.
Supporters of the Opposition Alliance have looted plazas, shopping centers, supermarkets, banks and pharmacies. The Alliance is led by former President José Manuel Zelaya Rosales, who was removed from office on June 28, 2009 after he tried to establish a National Constituent Assembly that would have kept him in power indefinitely.
Barquero said the Opposition Alliance is considering different ways to support the effected businessmen, most of whom have remained closed during the crisis. Mario Canahuati, President of the Honduran Association of Makeup Artists, said his industry has delivery commitments with the United States that aren't being met due to a loss of working hours.
"There is no doubt that we are highly concerned," he said. "This political element is bringing very serious consequences, even though we have been able to operate so far without any problem."
Canahuati also said interruptions on highways caused by protests have prevented many workers from accessing manufacturing zones, especially those located in the municipalities of El Progreso and Villanueva.
Police groups declare a sit-down strike
This Monday, December 4, the National Police, as well as specialized anti-riot units called cobras and tigers, announced a sit-down strike, and refuse to obey their superiors' orders to intervene on opposition protests.
The Honduran government said it is a salary issue, based on an intercepted letter stating the Treasury doesn't have the resources to pay officers' Christmas bonuses, but police and military leaders — as well as the Secretary of Finance, Wilfredo Cerrato — have denied salary issues as the motivation for the protest.
Police forces cited a lack of interest in "fighting the people" as the rationale for their strike. "We want peace, that this problem be resolved and to see an end to killing and bloodshed," they said in a statement made on television, during which they had their faces and mouths covered.
https://twitter.com/CristinaRodriHn/status/938042910746038272
This morning, one police force sent a message reiterating its desire for peace, and for the government to find the "best possible outcome" to this moment of uncertainty now entering its eleventh days.
On Tuesday, December 5, former President Zelaya called on his supporters to demonstrate at police stations in various cities in support of their strike.
La movilización de hoy martes 5/ a partir 4 Pm a las postas policiales en todo el pais ( cobras en TGU ) agradecer el #votoxvoto @SalvadorAlianza @EnAlianza

— Manuel Zelaya R. (@manuelzr) December 5, 2017
Also on Monday, the European Union and United States called for peace in Honduras, and expressed support for the request made by the Opposition Alliance regarding the revision of 5,200 acts. According to Nasralla, they have significant inconsistencies. However, the agencies said that this procedure should be carried out based on Honduran law, which gives them until next Friday, December 8 to submit complaints.
"We are pleased that the electoral authorities of Honduras have completed the process of special scrutiny in a manner that maximizes citizen participation and transparency," the US Embassy said through its ChargéD'Affaires Heide Fulton. "We regret the violence, which is unacceptable and cannot be justified under any circumstances."
Declaración Sobre El Proceso Electoral en Honduras: pic.twitter.com/KIXzq0SBdW

— U.S. Embassy Honduras (@USAmbHonduras) December 4, 2017
Graphic artist and journalist Jihan Hafiz tweeted her disapproval after having been detained and deported from the country with her partner Reed Lindsay while reporting on the crisis that the nation is facing. She insisted that they are not the first journalists to be punished for reporting on these issues since the crisis has begun.
At the moment, I am being detained and will be deported from #Honduras along with award-winning journalists @reedlindsay and @ed_augst – We are not the first international journalists to be deported for attempting to cover this crisis #Journalismisnotacrime #HondurasElections2017

— Jihan Hafiz (@JHafiz22) December 5, 2017