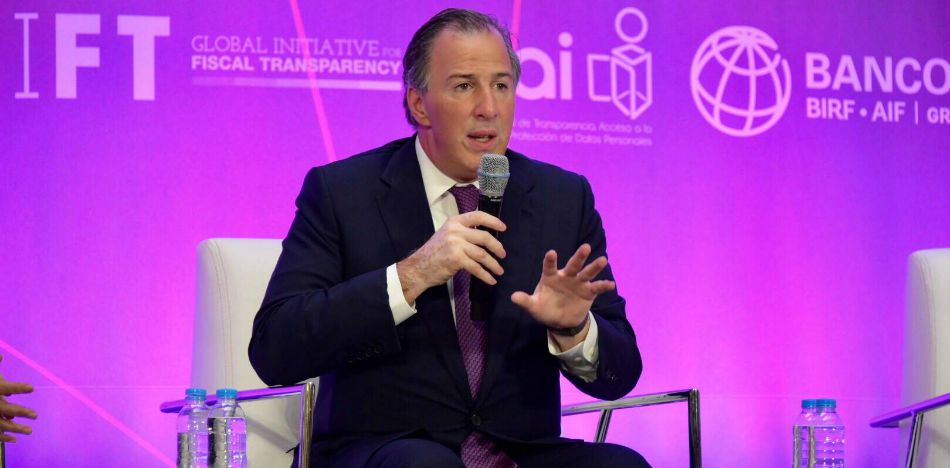 Español Mexico's ruling Institutional Revolutionary Party (PRI) has chosen its candidate for the 2018 presidential election: Secretary of Finance and Public Credit José Antonio Meade.
Meade reportedly attended a meeting at Mexico's National Palace, detaching himself as head of the fiscal entity and preparing a replacement: José Antonio González Anaya, current Director of Petróleos Mexicanos (PEMEX).
Meade later went to the Official Residence of Los Pinos where he had a meeting with President Enrique Peña Nieto. On Monday November 27, the President confirmed changes to his cabinet, and the party's intention to run Meade as candidate for President.
The first meeting between Meade and the PRI took place at the Confederation of Workers of Mexico (CMT), which is led by Carlos Aceves del Olmo. Later, Meade visited the National Executive Committee (CEN), where he delivered various documentation for participating in the party's internal process for running for President.
The media was also summoned to the Official Residence of Los Pinos, where President Peña Nieto announced changes to his cabinet. During his speech, Peña Nieto highlighted the work and public service of José Antonio Meade and his "deep love for Mexico." He then wished him "the greatest success in the project he has decided to undertake," referring to his presidential candidacy.
Peña Nieto swore in José Antonio Anaya as the new Secretary of the Treasury and assigned Carlos Alberto Treviño to his position as head of Pemex.
Meade will face the leftist Andrés Manuel López Obrador, or AMLO, in the elections, who has been leading the polls for at least six months. Meade is a worthy candidate, many have said, because he has no history of scandals and is highly respected in the business and political worlds. He is serving as the "lifeline" for the PRI, which has been through countless scandals during Peña Nieto's six-year term.