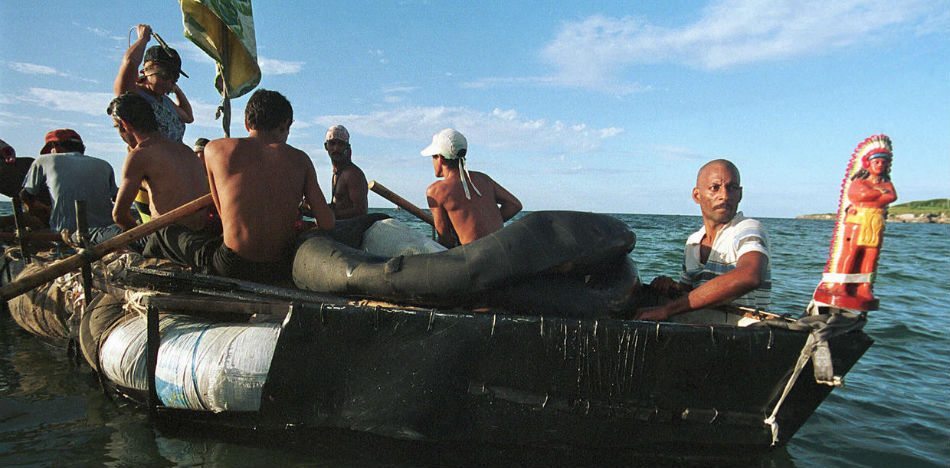 EspañolThe number of Cubans trying to reach the United States via raft has decreased since former President Barack Obama repealed the Wet Foot Dry Foot Policy, which had allowed Cubans who successfully reached land to stay in the US, but obligated those intercepted in the water to be sent back.
Officials said 1,468 Cubans were captured between October 2016 and August 2017, compared to the 5,396 rafters captured in 2016.
Though the Wet Foot Dy Foot policy was originally implemented by President Bill Clinton, the influx of Cubans didn't take off until the end of 2014, during President Obama's term. Relations with the island began to normalize and repressive actions by the Castro regime began to intensify.
The flow of Cubans went from less than 8,000 in fiscal year 2011 to more than 44,000 in the first 10 months of fiscal year 2016, according to official figures from the US Office of Customs and Border Protection.
Now, the United States is becoming a less viable destination for Cubans, as the figures from the Department of Customs and Border Protection show that 15,135 Cubans were declared "inadmissible" in the United States this year.
Immigrants from Cuba tried to enter by land borders. The most popular attempted entry point was Laredo, Texas, where 14,037 Cubans were rejected. Another 588 requested entry through San Diego, 343 through El Paso and 167 through Tucson.
Similar to those arriving by raft, immigrants who try to enter by land borders have decreased between 2016 and 2015 — from 41,523 Cubans to 28,642.