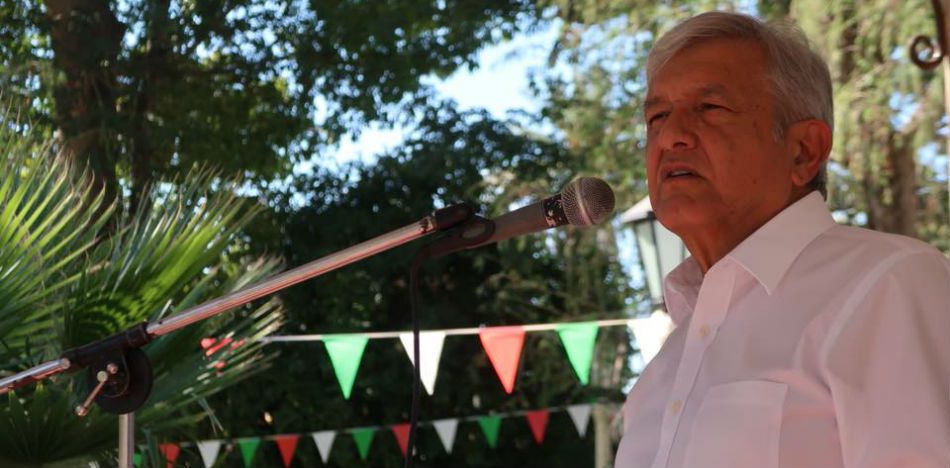 EspañolWith presidential elections coming up next July, Mexico's left-wing candidate Andrés Manuel López Obrador continues to lead polls.
A recent survey by El Universal, in collaboration with the polling firm Buendía & Laredo, showed that 40 percent of the country supports AMLO, an increase in seven points compared to the previous survey,
However, not all statistics have been favorable for the President of the Movimiento Regeneración Nacional party, as 37 percent of respondents in a different poll said they still held a negative opinion.
On the other hand, Ricardo Anaya, President of the conservative National Action Party (PAN) was recognized by 67 percent of respondents, 21 percent said they had a positive opinion of him while 27 percent said they had a negative opinion of him, which represents an increase of six percent compared to the previous survey.
Who will represent the Citizen Front for Mexico — an alliance between the PAN, the Party of the Democratic Revolution (PRD) and Movimiento Ciudadano (MC) — still remains unclear. However, Ricardo Anaya, Rafael Moreno Valle and Miguel Ángel Mancera are the leading potential candidates, according to the aforementioned opinion study.
The ruling Institutional Revolutionary Party (PRI) holds onto the current Secretary of the Interior. Miguel Ángel Osorio Chong, in the lead, has positioned himself between 21 and 23 points above his closest contender.
In all scenarios, AMLO remains in the lead. If the presidential elections were today, he would most likely be elected, as 27 percent of those surveyed expressed their intention to vote for the leftist, followed by Osorio Chong at 17 percent and Ricardo Anaya with 15 percent.
AMLO's leadership is alarming for national and international financial institutions as well as in Washington given his anti-American stance and the lack of clarity surrounding his economic proposals.
Sources: El Universal, El Financiero