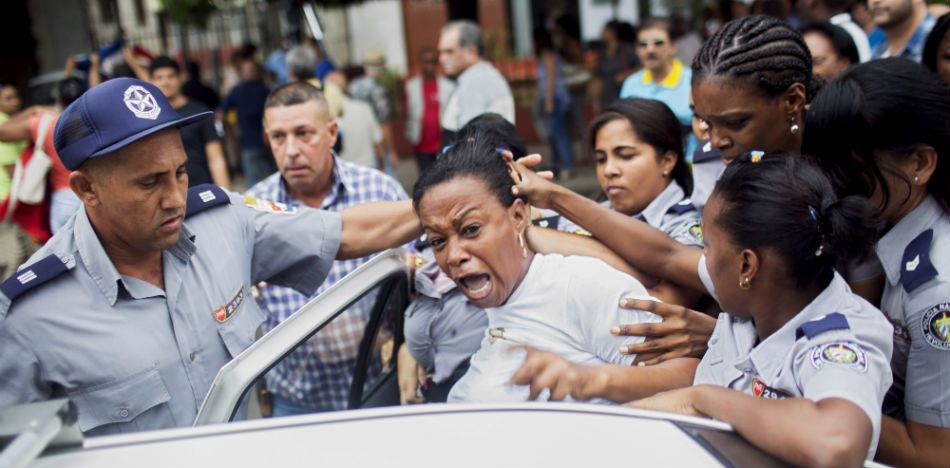 EspañolSeveral victims of the Raúl Castro regime in Cuba are testifying this Thursday, November 16 in Washington, D.C. about crimes against humanity committed by the government.
The hearing was convened by the Cuban Justice Commission and includes US legislators, members of civil organizations that watch over human rights, and the media.
Among the testimonies planned for the day are former political prisoners Luis Zúñiga, Ernesto Díaz Rodríguez and Basilio Guzmán. They will provide details about noise torture carried out by the Castro dictatorship inside Cuban prisons.
Survivors of massacres perpetrated by the Castro regime will also give their testimonies. Among them will be the parents of Mario Manuel de la Peña, a pilot for Hermanos al Rescate whose aircraft was shot down in 1996.
Also present will be the businesswoman and leader of the organization MAR for Cuba, Sylvia Iriondo, who survived the same event, and Jorge García Más, who lost 14 members of his family in 1994 during the "Tugboat incident of March 13."
Members of the Cuban Justice Commission from various countries such as Spain, Mexico, the Dominican Republic and Venezuela will be present. "This hearing will be one more achievement in our efforts to denounce and document a systematic policy of crimes against humanity by the Castro regime," Commission President René Bolio said.
Embassy of Cuba in Washington Denies Entry to Commission
Representatives of the Commission visited the Cuban embassy in Washington this week to request permission to travel to the island to investigate allegations of crimes against humanity, but were denied access.
In addition to investigating the accusations made against the Castro dictatorship, members of the Cuban Justice Commission intended to interview dissidents Berta Soler and Jorge Luis García Pérez "Antúnez," each of whom were prevented from leaving the island to testify.
Sources: Cibercuba, Noticias Martí, Cubanet