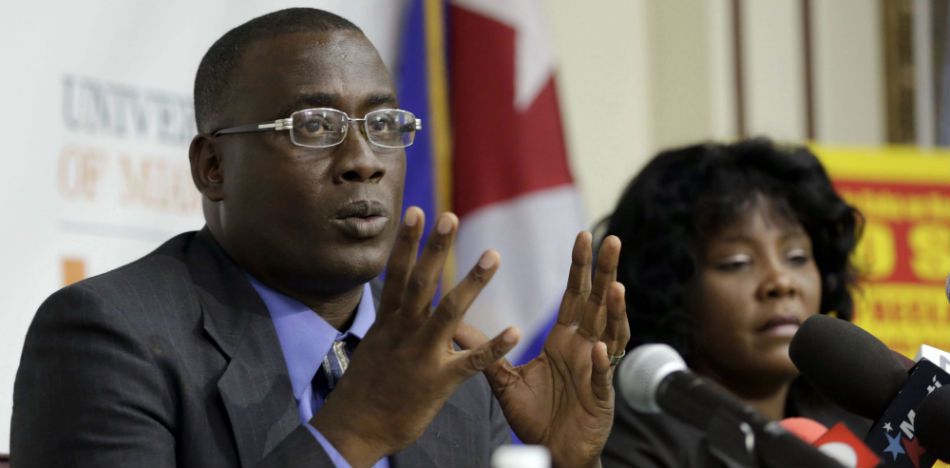 Español The Raúl Castro regime in Cuba has been criticized for restricting individual liberties in order to suppress accusations that it consistently commits human rights violations. As a result, the most outspoken activists often discover they have been barred from leaving the country. The most recent case looks to be Jorge Luis García Pérez, also known as "Antúnez."
He was headed to Washington D.C. this week to provide testimony to the International Commission for the Oversight of the Crimes against Humanity, but the Ministry of the Interior told him his departure had been denied due to his dissident activities against the regime.
The Commission will still hold hearings with other victims of crimes committed by Castro. Antúnez spent 15 years in prison until his release in 2007. Strangely, he's been able to leave the island on several occasions since his release — during which he denounced crimes against humanity committed by the Castro dictatorship — but was prevented from doing so this time.
His last trip dates back to October, when his testimonial book "Prison Chronicles" was released in the city of Miami. Antúnez was also part of the group of former political prisoners that met with US President Donald Trump during his visit to Miami, where he denounced Castro's abuses, including imprisonment, torture and intimidation.
 René Bolio, the President of the Commission, condemned the human rights violations that have taken place under Castro, and said political leaders in Cuba know that "the international community is investigating and documenting the crimes committed against their own people and others."
According to a statement issued by the Cuban Democratic Directorate (DDC), there will be Congressmen from the United States present at the hearing as well as members from the private sector and the media.
The accusations against the Cuban regime continue to escalate regardless of travel restrictions. Imprisonment and other abuses are consistently denounced by dissidents on and off the island, and continue to receive international attention.
Sources: Cubanet, Marti Noticias