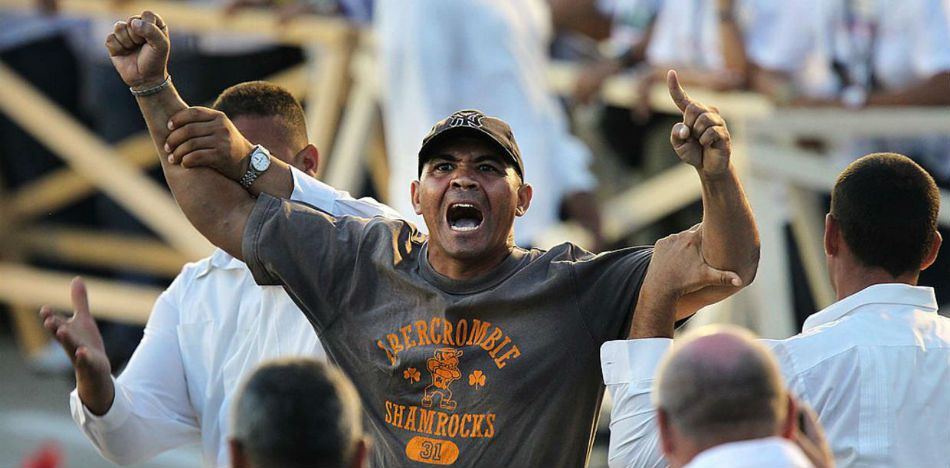 EspañolThe Cuban regime, led by Raúl Castro, has not stopped its persecution of political opponents, especially writers and journalists. The latest victim is Rolando Ferrer Espinosa, a writer, lawyer and winner of the Reinaldo Arena prize for literature.
Espinosa was arrested early November 9 and transferred to the Provincial Unit of Criminal Investigations and Operations in Villa Clara on charges of "preventative social danger."
"They asked me about my activity in inclusive culture networks, and about the rights of people with disabilities inside Cuba," Espinosa said of the arrest.
Espinosa appeared last September before the Inter-American Commission on Human Rights to present a report on the situation of persons with disabilities in Cuba, during which he made an "extensive exhibition" of cases showing how the human rights of persons with disabilities on the island had been violated.
During the interrogation, he was reportedly asked about his book "Tiniebla de Soledad," in which he narrates his experience during the nine years that he was a political prisoner in the maximum security prison, Alambradas, in Manacas.
Independent journalist arbitrarily detained for 72 hours
Meanwhile, freelance journalist Osmel Ramírez Álvarez was detained in his home on Friday, November 10, and held for 72 hours without being able to communicate with lawyers or family. He was released on Monday afternoon despite threats that he might be charged with "enemy propaganda."
According to his wife, Idalia Torres Carballosa, the journalist was held at the Center for the Prevention of Crimes. Carballosa explained that, in addition to arresting her husband, they searched his home and confiscated various items such as his computer, hard drives, papers and books.
The journalist was accused of committing "crimes against the state" through his writing; however, the authorities that took him, a contingent of around 10 people, did not say who they were or why they were detaining him, nor did they allow him to have any contact with his family.
"In the days I spent in Pedernales, they did not interrogate me. They only spoke with me before leaving," he said. "I was in a cell with five common prisoners suspected of crimes like robbery, people with criminal records, but they were very supportive of me,"  Álvarez told local media upon his release.
Despite the US government's continued pressure on the Cuban regime regarding respecting the human rights of its opponents, Castro seems to have increased his persecution against them, and "old-fashioned" practices like torture, detainment without due process and isolation continue as they have before.
Sources: Cubanet, Marti Noticias, Diario de Cuba