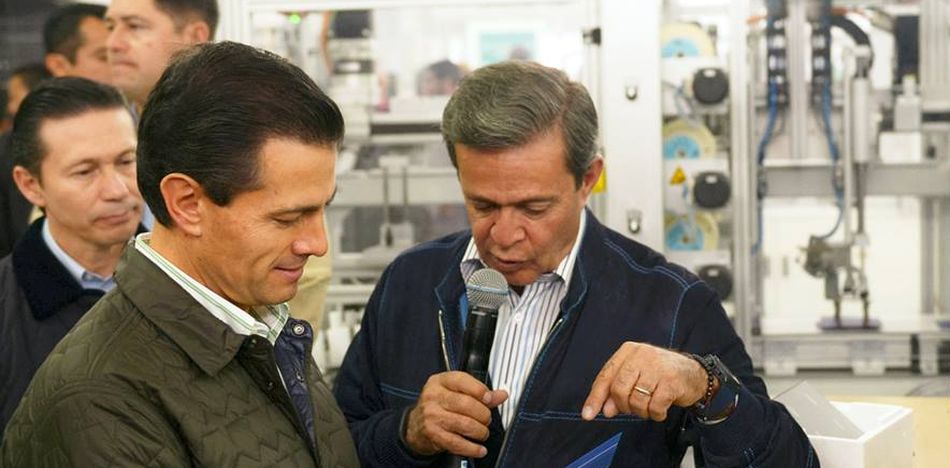 EspañolMexican President Enrique Peña Nieto is embroiled in a new scandal, this time involving close friends that may have engaged in illegal monopolistic practices while bidding for public works projects. The Azores' Federal Economic Commission (Cofece) announced on Wednesday that it is starting an investigation into potential illegal monopolistic practices related to the sale of light meters to the country's Federal Electricity Commission (CFE).
The sales were being carried out by the IUSA Group, as well as the company Controls and Specialized Meters (Conymed), both of which are owned by businessman and close friend to the President, Carlos Peralta. The Mexican organization Against Corruption and Impunity released information showing that the two companies bid as if not connected one another.
Over the last 10 years, CFE invested more than US $790 million purchasing light meters through various public procurement processes, according to Cofese.
Conoce a Carlos Peralta, el rey de los medidores, amigo del presidente @EPN y de los hermanos Salinas de Gortari: https://t.co/EpbMFAoT6y pic.twitter.com/cfRjcN3Dei

— MXvsCORRUPCIÓN (@MXvsCORRUPCION) October 25, 2017
However, the IUSA is not the only group involved in the scandal. Contracts to purchase meters have been awarded since 2013, amounting to as much as US $630 million.
This is the second corruption scandal P resident Peña Nieto has found himself involved in this month. Former officials from the Brazilian company Odebrecht claimed that they met with and gave bribes to his 2012 campaign in exchange for public works contracts.
Though the IUSA case is not linked to Odebrecht, Peña Nieto is the common denominator of both.
Esta es la historia de #Odebrecht, ¿será que la remoción de Nieto tiene que ver con este caso? https://t.co/wmWoi2lMqf pic.twitter.com/XB8l1uDrhV

— MXvsCORRUPCIÓN (@MXvsCORRUPCION) October 24, 2017
Sources: Animal Político, Proceso.