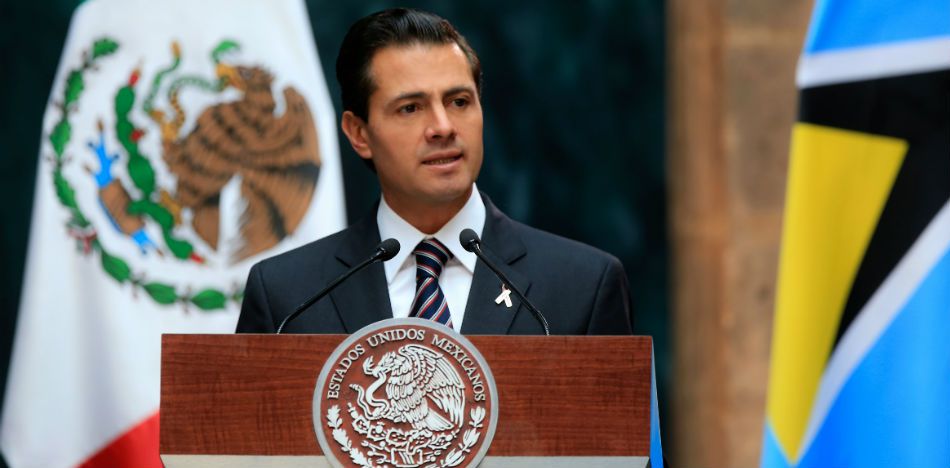 EspañolThe controversy over Brazilian construction company Odebrecht, which has identified several Latin American leaders that took bribes from them in exchange for state contracts, has now landed at the feet of Mexico President Enrique Peña Nieto. He admitted to meeting Odebrecht executives on several occasions, but has denied that he accepted funding during the 2012 campaign as a new report claims.
"Neither as an applicant nor as a candidate did Enrique Peña Nieto receive any appeal from the companies mentioned," his administration said in a statement. "It should be remembered that the electoral authorities audited the sources of financing and expenditures exercised by the Institutional Revolutionary Party (PRI) in said campaign, and found them to be legal."
The Mexican organization Against Corruption and Impunity (MCCI by its Spanish acronym) had already reported a meeting between Peña Nieto and Odebrecht representatives. Additionally, the organization said that "a high official" received US $3.14 million from a subsidiary of the construction company. Mexican officials have denied this allegation as well.
Odebrecht acompañó 'de tiempo completo' la campaña de @EPN y al @PRI_Nacional https://t.co/oH9VcQlpxP pic.twitter.com/qO9kZ9a9q3

— MXvsCORRUPCIÓN (@MXvsCORRUPCION) October 23, 2017
Carlos Fadigas, Director of Braskem, Odebrecht's petrochemical subsidiary, said that his company accompanied Peña Nieto's 2012 campaign on a full-time basis.
According to MCCI's report, Odebrecht made three US $1.5 million-transfers to Latin America Asia Capital, a company that has ties to Emilio Lozoya Austin, the recipient of the money during Peña Nieto's campaign. Lozoya, who was Director of state-owned Petroleos Mexicanos (Pemex), also allegedly received US $3,140,000 during the campaign.
Peña Nieto has denied any ties with the Brazilian construction company, as did Lazoya Austin, who said he would file a defamation lawsuit against those who were responsible for what he considered slander.
Sources: Animal Político, El Economista.