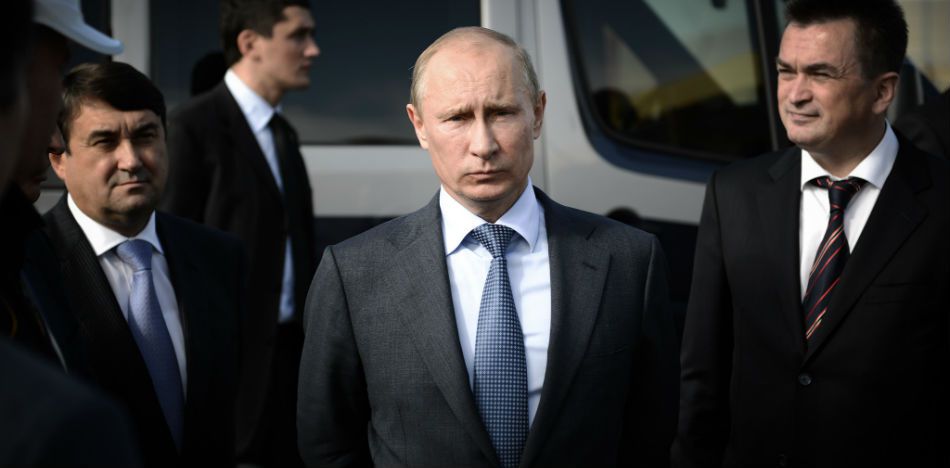 EspañolRussia has been in contact with Mexico over recent months using significant humanitarian aid to help with earthquake recovery. Now, Vladimir Putin is going further, expressing interest in improving commercial relations.
Denis Manturov, Russia's Trade and Industry Secretary, said his country should prioritize a Free Trade Agreement with the Eurasian Economic Union and that Russia would facilitate a trade agreement with Kazakhstan, Belarus and Armenia.
He made the statement during a work tour through parts of Mexico just days after the end of the fourth round of negotiations of the North American Free Trade Agreement (NAFTA), now under threat of falling through.
According to Manturov, "the Eurasian Economic Union has not yet received any proposals from Mexico. If Mexico is interested in opening a free trade agreement, I would like to see them come to an agreement not just with Russia, but with Europe and Asia."
Manturov invited Mexican entrepreneurs to invest in his country, adding: "As far as industrial and technological collaboration is concerned, we have a mutual willingness to register a positive regiment for the parties that could be an added engine of growth for our economies."
"Having free trade agreements with all kinds of countries is not a cure-all," he continued. "It is a universal tool to increase trade between countries and to create preferences in the field of investments. We have to think more about the trends that are formed in the field of the digital economy and digitization in general."
According to Manturov, his country is an attractive market for Mexican auto-parts manufacturers. Currently, automakers like General Motors, Ford, Renault and Nissan have operations in the country.
"There is a real interest in bringing automotive investment to Mexico and we have financial instruments to help Russian companies make investments," Petr Fradkov, General Director of the Russian Export Center, said. "Our companies are willing to come to Mexico and … penetrate other markets. That's the main reason we're here — because we understand that selling in the Mexican market is not enough."
Putin's plunge into Latin America has deepened over recent years, especially in Mexico. The fact that the two countries have common interests, in particular oil and industrial growth, have motivated both of them to look for political and economic opportunities. However, with a change of government forthcoming for Mexico in 2018, there's no guarantee that a bilateral relationship will continue on this course.
Sources: El Economista, El Financiero.