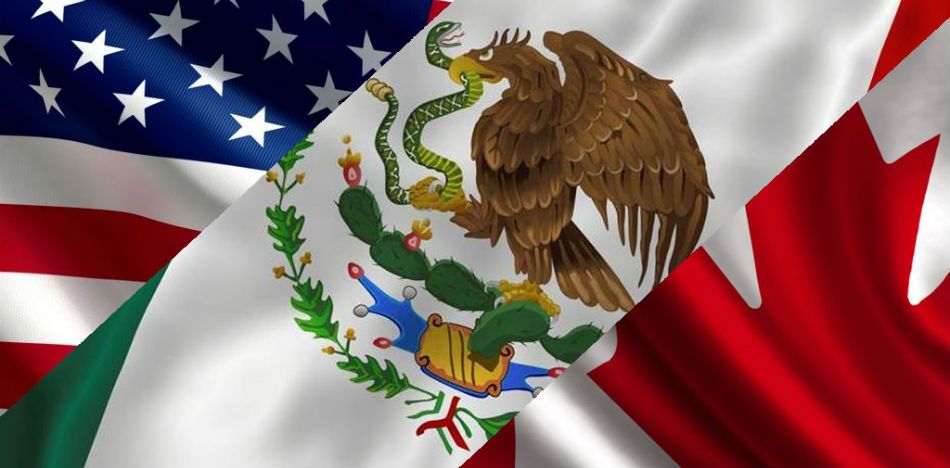 EspañolMexico is defending itself after United States officials criticized it for being uncooperative and selfish during renegotiations of the North American Free Trade Agreement. The country's Undersecretary of Foreign Trade, Juan Carlos Baker, said that his country is not intransigent, but rather looking out for its own best interests.
The comments came in response to a statement made by US Trade Representative Robert Lighthizer, who said both Mexico and Canada have not been very open to accepting proposals made by the Donald Trump administration.
"If the intransigence that we are being accused of means defending Mexico's interests, and not accepting proposals that go against those interests, then of course, we are intransigent, and we will continue to be, because we can't accept an agreement under those terms," Baker said. "It would be preferable not to even have NAFTA than to have one with all those restrictions."
Baker pointed to one regulation that the US government intends to impose — a sunset clause that requires officials to renegotiate the agreement every five years. It also eliminates a clause on conflict resolution.
"Lighthizer's comment confused me a little," he continued. "To think that we are even being accused of being intransigent about rejecting texts agreed upon in the Transpacific Partnership, when we remember that the United States left the Transpacific — so the accusation is already confusing right off the bat."
The Mexican government's position, represented by Baker, is supported by 56 percent of Mexicans. They reportedly prefer that Mexico leave NAFTA if the renegotiated terms are not favorable for the country. On the other hand, 31 percent said that it's better for Mexico to remain under the protection of NAFTA.
Taking a firm stance on tomatoes
While Mexico generally believes that reforms requested by the US would be damaging to the other members of NAFTA, Florida tomato producers are in favor of imposing anti-dumping quotas and seasonal protection of crops, which should help Trump's negotiation team.
"We are in favor of free commerce, but this has to be fair," Tony DiMare, a third-generation tomato farmer in Florida, said. He said that Mexican producers have better growing conditions and benefit from government subsidies. That causes export prices to fall, leaving dozens of farms in the state shutting down.
The threats from both Mexico and the United States regarding an end to NAFTA appear to be growing stronger as the fifth round of renegotiations — set to be held in Canada — near. Employers and officials reportedly expect pressure from the Trump administration so that their proposals can be accepted by the administrations of Peña Nieto and Trudeau.
Sources: El Financiero, El Economista.