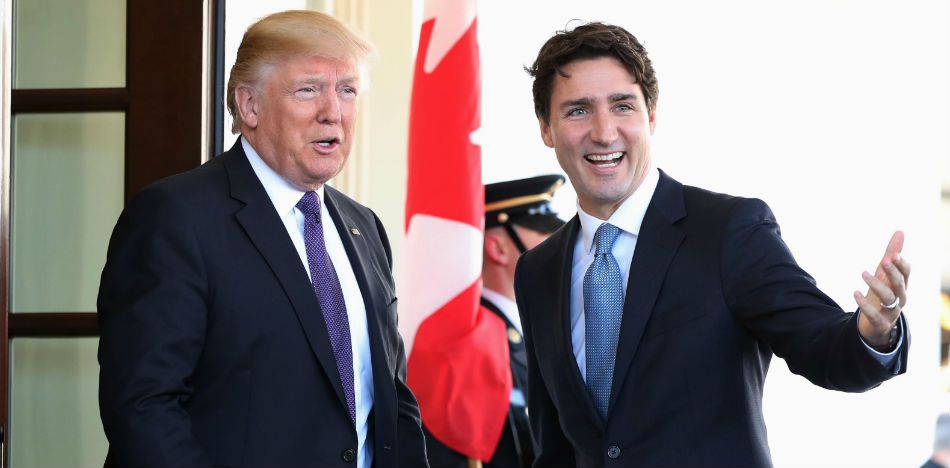 EspañolUS President Donald Trump said this week that while an agreement is possible for NAFTA renegotiations, the option of making a pact with Canada that excludes Mexico remains on the table.
Trump made the statements during the second US visit by Canadian Prime Minister Justin Trudeau.
While speaking with members of the press, Trump said that "We may or may not be able to make that deal" when asked about the possibility of coming to an agreement with both Mexico and Canada.
"We will see if we can make the kind of changes we need," Trump said. "We have to protect our workers and in all fairness, the Prime Minister wants to protect Canada as well as its people, so the agreement has to be fair for both countries."
The conversation about possibly dissolving NAFTA has become increasingly frequent over the last month, both by officials from member countries and by prominent figures of the private sector, whose investments often rely on the outcome of renegotiations.
Many in Mexico have said that it is better to move forward without a trade agreement than to "submit to an evil agreement." In addition, officials said they are preparing for the possibility of ending the NAFTA and moving US $1 trillion in annual trade.
"We are much worse off with a bad deal than without a deal," said Guillermo Vogel, Vice President of Steelmaker Tenaris, who co-hosted a meeting of Mexican and US business leaders in Mexico City aimed at pursuing strategies of defending NAFTA.
Sources: El Financiero, CNBC.