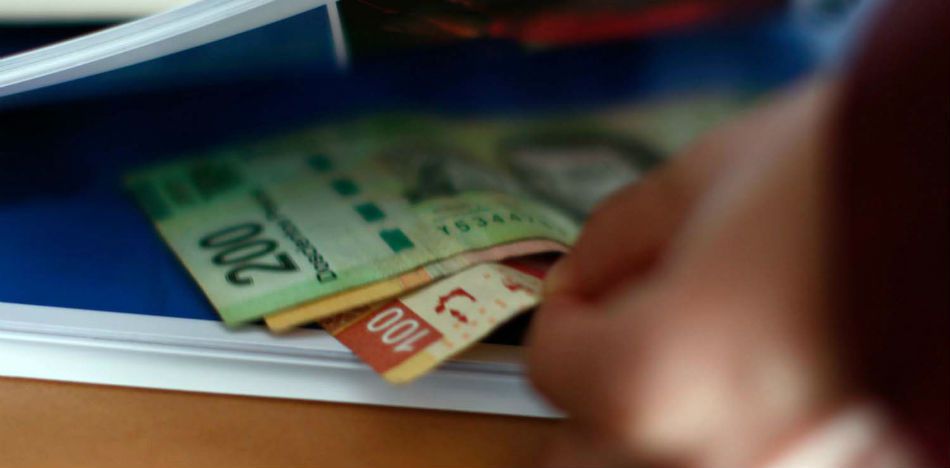 EspañolMexico leads all of Latin America in the number of bribes made, according to a new report from Transparency International.
Its report, "People and Corruption: Latin America and the Caribbean" looked at the number of times people made a bribe over the last 12 months in exchange for a public service. While one in three Latin Americans said they had done so in that time, it was Mexico that led the pack.
Fifty-one percent of participants in the survey in Mexico said they made some kind of bribe over the last 12 months. The Dominican Republic followed with 46 percent. Peru came in third with 39 percent while Venezuela and Panama each had 38 percent.
After interviewing more than 22,000 people in 20 Latin American countries, the study concluded that the general perception is that the practice of making bribes is increasing, as governments are not committed to fighting corruption.
"The picture of the region is not positive because a large number of citizens think that the situation does not change or has worsened and because many people say that the government is not doing a good job," Alejandro Salas, Head of Transparency International for the Americas, said.
The countries that ranked best include Trinidad and Tobago with six percent, Brazil with 11 percent, Argentina with 16 percent, Jamaica with 21 percent, Chile with 22 percent, Paraguay with 23 percent and Costa Rica with 24 percent.
Many countries floated somewhere in the middle, including Honduras  at 33 percent, El Salvador at 31 percent, Nicaragua  at 30 percent, Colombia  at 30 percent, Guatemala at 28 percent, Ecuador  at 28 percent and Bolivia at 28 percent.
Unlike its Corruption Perceptions Index, Interntional Transparency directly involves the "personal experience" of respondents who are common individuals, while the former questions experts.
Source: El Universal.