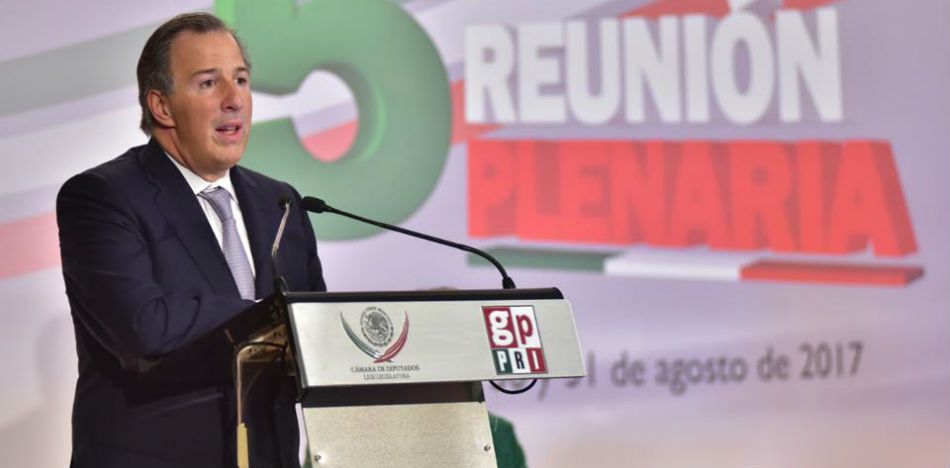 EspañolJose Antonio Meade, Mexico's Finance Secretary, said that 51 percent of what his country buys from the United States is acquired outside the regulations of the North American Free Trade Agreement (NAFTA).
According to the official, the percentage of trade between the two countries under NAFTA rules is declining, giving way for the rules of the World Trade Organization (WTO).
"Fifty-one percent of what we buy from the United States, we buy outside the treaty," he said. "There is a window of opportunity to see what we would have to do to get the business that is now made under the WTO treaty back under NAFTA."
The possibility of Mexico walking away from the NAFTA negotiation table has become much more realistic following prominent figures in the country's private sector, in addition to other officials close to the negotiation, said that the USis imposing conditions that would be difficult for them to meet.
Meade said the key factor in such a decision would involve whether an agreement will truly benefit all three countries, or just lean heavily in favor of one.
"If we do well (with the process of modernizing the agreement) there will be more trade under the treaty," Meade said. "If we do it wrong, there will be the same amount of trade, but outside the treaty guidelines."
Fernando Ruiz, Director of the Mexican Business Council for Trade, Investment and Technology (Comce), said that Mexico has other trade agreements, such as the Manufacturing Industry, Maquiladora and Export Services Program (IMMEX) that allows companies to cheaply import goods outside of NAFTA.
Source: El Financiero.