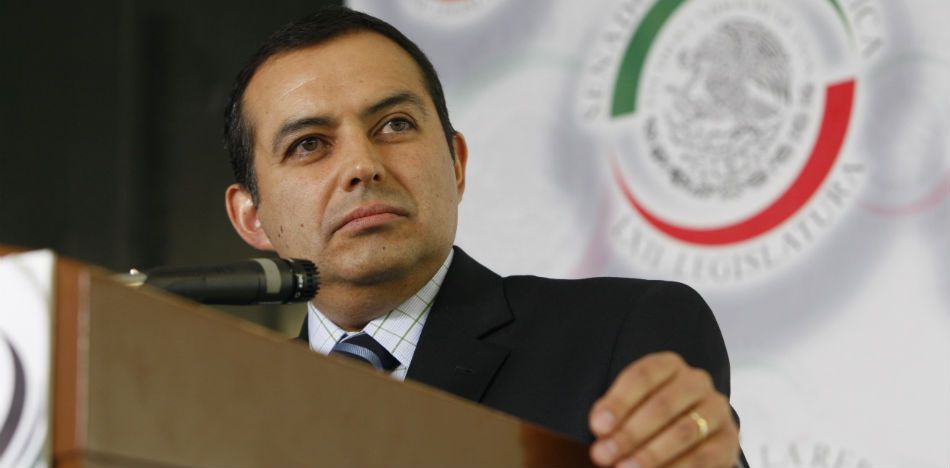 EspañolAs NAFTA renegotiations continue with shaky progress, many prominent voices on Mexico's side have begun discussing the possibility of pulling out of the process altogether. Earlier this week, it was major representatives of the private sector. Now, President of the country's Senate, Ernesto Cordero Arrollo, is throwing his support behind the eventual need to withdraw from the trade agreement.
"We have always that it is better to be without a treaty, than in an evil treaty," Cordero said. "I think we have to approach the situation very calmly, very calmly. We are part of the economic community of North America, but, well, if there are no (acceptable) conditions, I think it will be preferable to leave the Free Trade Agreement and settle for the World Trade Organization."
Arrollo made the comments following similar from Juan Pablo Casteñón, the President of Business Coordinating Council. He said Mexico should pull out of the North American Free Trade Agreement if the United States does not provide better conditions for all sides involved.
Senator Marcela Guerra of the Institutional Revolutionary Party, however, voiced support for the abilities of Mexico's negotiators, and said that it's too early to consider such a drastic measure.
"I think we have to wait, the meetings are just beginning," she said. "It's a modernization, the treaty is not being fully opened and, well, the devil will be in what we all know, which are the rules of origin for regional content. I think that it's early to abandon negotiations. However, if the Ministry of Economy makes that decision we will support it."
Most senators are reportedly confident that Mexico won't have to resort to pulling out of the agreement, though they are aware that the country is up against adverse conditions. They are scheduled to meet this Thursday with Secretary of Economy, Ildefonso Guajardo to get an in-depth report on the progress of the negotiation.
Source: Noticieros Televisa